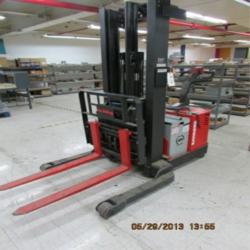 Visit BajaBid.com for June 24-27, 2013 Multiple Site SMT Exchange Auction.
(PRWEB) June 19, 2013
Baja Bid uses state of the art technology to catalog, organize and host one of the most sophisticated, yet easily navigable SMT exchange auction events available today. Companies wishing to participate in the line auction may do so by going to the auctioneer's proprietary site and sign up by clicking on the "Contact Us" tab. In addition, businesses wishing to register to bid in the upcoming SMT exchange auction can do so by visiting the Baja Bid website (http://www.bajabid.com) and clicking on the "Bidder Registration" tab, which can be found in the blue horizontal banner at the very top of the site's home page.
A preview of the equipment in the late June line auction will be available starting on Monday, June 17th, until Wednesday, June 19th, from 9am to 4pm, Eastern Standard Time. The actual assembly equipment auction will start as scheduled on the following Monday, June 24th at 8am, running until Thursday, June 27th, when it will begin closing at ending at 11am Eastern Standard Time.
Winning bidders of the SMT exchange auction can begin the simple checkout process, starting on Friday, June 28th. Winning bidders can check out items they win from the assembly equipment auction and the concurrent line auction, until Friday, July 12th (the auctioneer does state national holidays are excluded from this time frame). For assistance with winning bid purchases, participating businesses can contact either Arlin Horsley at 813-992-2437 or Jocelyn Long at 813-493-4491, or by email at arlin[at]bajabid[dot]com or jocelyn[at]bajabid[dot]com.
Baja Bid specializes in the SMT exchange auction process, as well as providing valuation of equipment, and consignment services for companies updating or selling their equipment. The auctioneer's asset analysis service provides businesses with vital information about what their current equipment is worth. Baja Bid can help companies with practically any assembly equipment auction needs, be it through an SMT exchange auction or on a consignment basis.
The company states that its June multiple site exchange auction will include over 100 lots from which to choose, all at discount prices.
For more information about the Baja Bid' SMT auction platform and the full inventory of the upcoming auction line, and/or what it can do for your business, visit http://www.bajabid.com, or phone the company at 813-992-2437.