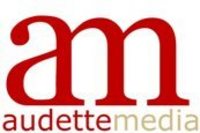 link text by itself is no longer as important as it once was, and that the content of the page, link text, and text surrounding the link all play a part in relevance
Bend, OR (PRWEB) October 8, 2008
AudetteMedia Founder, Adam Audette, presented at Search Marketing Expo (SMX) East in New Year City on October 7th. Over 900 experienced search marketers and top search industry specialists attended SMX East to discuss the continually shifting world of search marketing.
Adam spoke at the "Internal Linking Tactics" session and presented on the topic of internal link navigation for search-optimized site architectures. Adam's presentation focused on anchor text, link thresholds, external link citations, and related search structures.
Internal linking tactics focuses on how logical and intuitive navigation assists visitors to find their way around websites and increases conversions (sales, phone calls, registrations). Well constructed navigation and sites that are easy to use are more effectively spidered by the search engines.
In his presentation, Adam pointed out that "link text by itself is no longer as important as it once was, and that the content of the page, link text, and text surrounding the link all play a part in relevance".
Adam Audette is the Founder of AudetteMedia, a boutique Internet marketing firm focused on delivering targeted traffic and brand awareness to websites. AudetteMedia specializes in search engine optimization (SEO), search engine marketing (SEM), social media marketing and email marketing. Adam is also the publisher of the LED Digest, a discussion list for Internet marketing and moderator of the SEM 2.0 group.
Search Marketing Expo - SMX East offers three days of sessions, keynotes, networking activities, and special educational presentations on search engine marketing. SMX East is a "must-attend" internet and search marketing event, delivering superior value to conference attendees. The conference will cover all search topics: paid, organic, link building, local, mobile, social, analytics, as well as the latest and innovative SEM techniques.
###