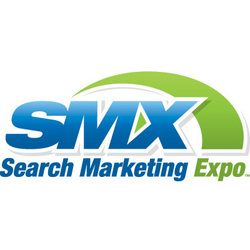 Redding, CT (PRWEB) December 15, 2008
The conference agenda for Search Marketing Expo - SMX West is now available online. SMX West will be held February 10-12, 2009 at the Santa Clara Convention Center in Santa Clara, CA.
SMX West will deliver more than 50 sessions designed for search marketers of all skill levels and covering the spectrum of internet marketing topics.

New to search? Participate in the SMX Boot Camp which covers all the bases of search marketing success: copywriting, link building, paid search advertising fundamentals and search engine friendly web design. After the Boot Camp, you'll be prepared to participate in the remaining two days of SMX West.
Got some experience? Learn the latest techniques for achieving superior results in both paid and organic search marketing. There are nearly 20 sessions designed just for your skill level.
An expert? SMX West has sessions dedicated to keeping you ahead of the curve with topics that only the editors of Search Engine Land can deliver -- topics like Advanced Landing Page Strategies, Up Close With Google Ad Word Quality Score, and Ecommerce Search Marketing Tactics.
This three-day, multiple track conference is programmed by Search Engine Land Editor-in-Chief Danny Sullivan and Executive Editor Chris Sherman - the most experienced and connected search engine marketing industry editorial team anywhere.
Register for SMX West today and pay only $1195 - that is a $400 savings compared to the on-site rate. You get all three-days of sessions, keynotes, network activities and special events that make Search Marketing Expo conferences famous. Plus, your satisfaction is guaranteed.
About Search Marketing Expo and Third Door Media, Inc.
Search Marketing Expo - SMX West is produced by Third Door Media, Inc. Third Door Media's mission is to empower internet and search marketing professionals by providing trusted content and community services they need to be successful. Other Search Marketing Expo events include SMX East, SMX Advanced, SMX Local & Mobile, SMX Social Media Marketing, SMX Munich, and SMX London. The full list is available at http://searchmarketingexpo.com.
Third Door Media also publishes the search marketing news and analysis site Search Engine Land, produces Search Marketing Now, a lead-generation marketing solution for suppliers of SEM-related products and services, and Sphinn.com, the place for web, online, search, interactive and internet marketers to share news stories, talk within subject-specific discussion forums, build a network and stay connected to hot topics in internet marketing.
###