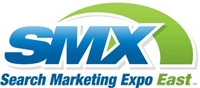 This course is an ideal conference wrap up to days of SEO material presented at SMX, especially when taught by Bruce Clay.
Redding, CT (PRWEB) August 5, 2009
Bruce Clay, Inc. will be presenting its SEO Training in New York City on October 8, 2009 as an expansion of the search marketing conference and exhibition, Search Marketing Expo - SMX East.
The Bruce Clay SEO Training course teaches corporate marketers how to implement an effective search engine optimization process. It will cover how a search-engine-friendly web site impacts traffic, conversions and online revenue and what can be done to improve the performance of a site.
The partnership between Bruce Clay, Inc. and SMX illustrates the dedication of both to quality educational opportunities for search marketers and businesses interested in developing their online presence.
"Search engine optimization (SEO) is an effective and economical way to drive web site traffic and increase online sales. Spending a day with Bruce learning about SEO best practices, implementation strategies and tactics is an investment certain to pay off many times over," said Chris Elwell, president of SMX East event producer Third Door Media. "This course is an ideal conference wrap up to days of SEO material presented at SMX, especially when taught by Bruce Clay."
"SMX has a well-earned reputation for successfully educating search engine marketers in all of the relevant topic areas and for all skill levels, including SEO, PPC, local search and social media," said Bruce Clay, president and founder of Bruce Clay, Inc. "It is gratifying that our SEO training has been invited back as the exclusive SEO training course of SMX East."
About Search Marketing Expo - SMX East and Third Door Media
SMX East features sessions just for you, whether you are just starting out in search or looking for advanced level tactics, work on an in-house SEM team, hail from an agency or own your own business. See the complete agenda at http://searchmarketingexpo.com/east/2009/agenda
SMX East is programmed by search authorities Danny Sullivan and Chris Sherman, the editors of SearchEngineLand.com, the leading news blog for internet and search engine marketers. SMX East will feature three jam-packed days with over 50 sessions of cutting edge content on search engine optimization (SEO), paid search advertising (PPC), social media marketing, local and mobile search marketing and search-friendly design and development. The program also features the SMX Boot Camp, a series of sessions designed to get beginners up to speed.
The Search Marketing Expo - SMX conference series is produced by Third Door Media, Inc. Third Door Media's mission is to empower internet and search marketing professionals by providing trusted content and community services they need to be successful. Search Marketing Expo conferences are held around the world and include: SMX West (Santa Clara, CA), SMX East (New York City) SMX Advanced (Seattle, WA), SMX London, SMX Munich, SMX Sydney, SMX Singapore, SMX Madrid, SMX Sao Paolo, SMX Stockholm and SMX Mexico.
Third Door Media also produces Search Marketing Now, a lead-generation marketing solution for suppliers of SEM-related products and services, and operates Sphinn.com, a social news site that allows search and internet marketers to share news stories, participate in subject-specific discussion forums, and build their professional networks.
About Bruce Clay, Inc.:
Bruce Clay, Inc. was founded in 1996, providing search engine optimization and consulting, pay per click management, optimization training and advanced software tools. Along with offering high-quality services, Bruce Clay has led the industry by authoring the SEO Code of Ethics, creating the downloadable Search Engine Relationship Chart® and is presenting a SEO certification program to promote ethical practices. Today the company has offices in the U.S., U.K., Italy, New Delhi, Australia, South Africa and Japan.
# # #