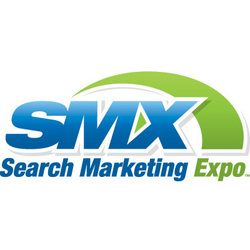 Budgets are tight and spending must be justified. Our satisfaction guarantee is the right policy to assure prospective attendees they'll receive value in these difficult times
Redding, CT (PRWEB) January 29, 2009
Search Marketing Expo - SMX West conference organizer Third Door Media today announced it is maintaining its satisfaction guarantee for conference attendees. Conference attendees can be certain that the program content, exhibition, and networking activities will deliver value at SMX West, which will be held February 10-12 at the Santa Clara Convention Center in Santa Clara, California.
SMX West is focused 100% on search marketing, which differentiates this event from others that have attempted to incorporate search into an existing program. SMX West will educate marketers of all skill levels on all facets of paid search advertising and organic search optimization (SEO), both which continue to grow and deliver unrivaled ROI. The conference program features sessions on leading-edge topics from presenters who will teach easy-to-implement and effective search marketing techniques.
"Budgets are tight and spending must be justified. Our satisfaction guarantee is the right policy to assure prospective attendees they'll receive value in these difficult times," said Chris Elwell, president of SMX West conference organizer Third Door Media.
"We are confident making this offer because our programming team and faculty, led by conference co-chairs and Search Engine Land editorial management Danny Sullivan and Chris Sherman, are without question the most knowledgeable, best connected and most experienced in the business. We've offered this guarantee to thousands of SMX attendees in the last year. In only one instance have we been taken up on our offer," Elwell concluded.
Satisfaction Guarantee Details
In the unlikely event a conference attendee isn't fully satisfied with SMX West, they need only submit a 500+ word email detailing their ideas on how to improve future SMX conferences. In return, they'll receive full credit to a future SMX event of equal or lesser value.
The offer applies only to paid, full conference attendees. The attendee has to make the guarantee request by emailing his/her suggestions to [email protected] by February 19, 2009. The satisfaction guarantee covers only the registration fee; travel, hotel and other expenses aren't included. The conference credit expires after one year, and the offer doesn't apply based on schedule or presenter changes. "No shows" aren't eligible for the guarantee.
Registration Information
Online registration for SMX West is open now or you can register by calling (877) 242-5242 from 9AM to 6PM (EST) Monday through Friday.
About Search Marketing Expo and Third Door Media
The Search Marketing Expo - SMX conference series is produced by Third Door Media, Inc.. Third Door Media's mission is to empower interactive and search marketing professionals by providing trusted content and community services they need to be successful. Search Marketing Expo events include SMX East, SMX West, SMX Local & Mobile, SMX Advanced, SMX Social Media Marketing, SMX Munich, SMX Sydney and SMX London. The full list is available at the Search Marketing Expo site.
Third Door Media also publishes the search marketing news and analysis site Search Engine Land, produces Search Marketing Now, a lead-generation marketing solution for suppliers of SEM-related products and services, and Sphinn.com, the place for web, online, search, interactive and internet marketers to share news stories, talk within subject-specific discussion forums, build a network and stay connected to hot topics in internet marketing.
###