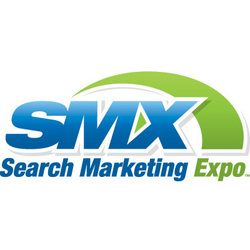 Redding, CT (PRWEB) January 20, 2009
The organizers of Search Marketing Expo - SMX West announced that Google's Vinton Cerf, "The Search" author John Battelle and Search Engine Land editor-in-chief Danny Sullivan will keynote the February 10-12 event.
SMX West will be held in Silicon Valley at the Santa Clara Convention Center in Santa Clara, CA.
Sullivan will open SMX West by examining trends in search marketing and the search engine space, provide insight about what the future may hold, and discuss the implications of those developments for search marketers. Sullivan has been analyzing developments in search and search marketing for more than 10 years. As editor-in-chief of Search Engine Land.com, he sets the editorial direction for the search engine marketing industry's publication of record.
Google's Vinton Cerf joins Sullivan for a keynote conversation on the outlook for internet and search technologies on the second day of SMX West. Widely known as a "Father of the Internet," Cerf is uniquely qualified to answer questions about "what's next," having co-created TCP/IP and the basic architecture of the internet. Cerf now serves as Google Vice President and Chief Internet Evangelist.
John Battelle is an entrepreneur, publisher and professor. He is also author of "The Search: How Google and Its Rivals Rewrote the Rules of Business and Transformed Our Culture," an international bestseller published in more than 25 languages. In "The Search," he coined the oft-repeated description of search engines as "databases of intentions." Battelle will discuss how he sees search developing, the challenges ahead and search's impact on the internet and society at large.
About Search Marketing Expo and Third Door Media
The SMX West conference program features more than 50 sessions dedicated to educating marketers of all skill levels about search marketing topics including natural search optimization (SEO), paid search advertising (PPC), link building and keyword research.
All Access conference passes, which permit access to the keynotes, sessions and networking activities, are available for $1,395 before SMX West and $1,595 on site. Passes for the Expo Hall are available for free before SMX West and are $50 on site. Register online at smxwest.com or by calling (877) 424-5242.
The Search Marketing Expo - SMX conference series is produced by Third Door Media, Inc. Third Door Media's mission is to empower interactive and search marketing professionals by providing trusted content and community services they need to be successful. Search Marketing Expo events include SMX East, SMX West, SMX Local & Mobile, SMX Advanced, SMX Social Media Marketing, SMX Analytics Toronto, SMX Munich, SMX Sydney and SMX London. The full list is available at the Search Marketing Expo site.
Third Door Media also publishes the search marketing news and analysis site Search Engine Land, produces Search Marketing Now, a lead-generation marketing solution for suppliers of SEM-related products and services, and Sphinn.com, the place for web, online, search, interactive and internet marketers to share news stories, talk within subject-specific discussion forums, build a network and stay connected to hot topics in internet marketing.
Contact:
Claire Schoen
Claire @ thirddoormedia.com
(203) 664-1350
###