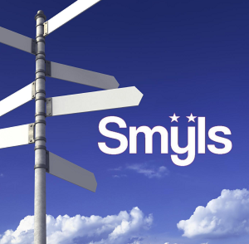 We all know someone who never gets stressed out. I teach people how to be that person.
London (PRWEB UK) 28 February 2013
Last month, Smyls Coaching & Consulting was commissioned by NHS North East London and the City (NELC) to provide a series of specialist Anti-Stress workshops to help staff deal with their levels of stress at work.
NELC booked a number of 'Say No to Stress' workshops to run across January and February at PCTs in Hackney and Ilford, as part of its employee health and well-being programme. Stress workshop attendees included a mixture of staff, from managers to administrators, to doctors and nurses.
In post-workshop feedback, delegates were asked to give two scores out of ten, according to how they rated their stress workshop for enjoyableness and for usefulness. Some 90% of attendees gave the workshop at least an 8/10 on one or both scores, with 35% rating it 10/10 on both scores. A full 100 per cent of attendees said they would recommend the sessions to their colleagues.
Beth Burgess, owner of Smyls Coaching & Consulting says: "One of the mistakes that people make when feeling overloaded or uncertain is believing that their ability to control their stress levels is out of their hands. But there is a lot that you can do with your own mind and body to combat stress responses, and instead be productive and calm.
"We all know someone who never gets stressed out. I teach people how to be that person and to use positive physical and mental resources to eliminate stress."
Smyls' Stress Workshops use a unique combination of Dialectical Behaviour Therapy, Neuro-linguistic Programming (NLP), Coaching and Solution-focused techniques.
"It is really important that organisations put provisions in place to help their staff deal with workplace stress," Beth says. "Unhappiness and stress lead to lost productivity, an increase in sick days and high employee turnover. Investing in the well-being of your staff saves money, time and resources overall."
About Beth Burgess and Smyls
Beth Burgess is the founder of Smyls, a company that provides a variety of staff development and well-being workshops. Smyls also offers specialist Recovery Coaching for members of staff who are suffering from problems such as substance misuse or mental health problems. Additionally, Beth works with clients on a private basis, providing Coaching, NLP and Hypnotherapy, both in London and via Skype.