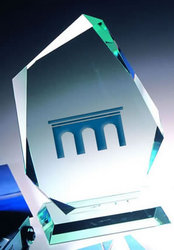 San Jose, CA (PRWEB) November 8, 2010
The Society for New Communications Research (http://www.sncr.org), a global nonprofit research and education foundation and think tank focused on the latest developments in new media and communications, announced the winners of the 2010 SNCR Excellence in New Communications Awards at the 5th Annual SNCR Research Symposium & Awards Gala held at Stanford University on November 4 – 5, 2010.
The Society's prestigious awards program honors individuals, corporations, nonprofit organizations, educational institutions, and media outlets that are pioneering the use of social media and Internet communications technologies (ICT) in the areas of business, media, journalism and professional communications, entertainment, education, social initiatives, government and politics.
Awards were granted in six divisions: Corporate, Government, Media, Nonprofit/NGO, Academic, and Technology Innovation, and in eight categories. The top winners include:

Collaboration & Co-creation Category: American Red Cross with Zoetica
External Online Communities Category: NetApp
Influencer Relations Category: Eloqua
Online Reputation Management Category: Network Solutions, Corporate Division; Synaptic Digital, Technology Innovation Division
Online Audio / Video Category: Cisco Systems
Social Data Measurement: SAS with KDPaine & Partners
Online Publishing / Blogging Category: Stanford University School of Medicine Office of Communication & Public Affairs, Academic Division; Goodwill Industries, Inc., Nonprofit Division; Seven Towns with 360 Public Relations for the You CAN Do The Rubik's Cube campaign, Corporate Division; and Sacramento Press, Media Division
Integrated Initiatives / Use of Multiple Platforms: Survivors Connect, Nonprofit Division and Dorel Juvenile Group with 360 Public Relations, Corporate Division
The Society's Fellows also honored Old Spice as Brand of the Year for the highly successful social media campaign conducted in conjunction with Weiden + Kennedy; FourSquare and its co-founders Dennis Crowley and Naveen Selvadurai for the Innovation of the Year and Visionaries of the Year and Doctors Without Borders/Médecins Sans Frontières (MSF) as the Humanitarian Organization of the Year for their effective use of social media tools and technologies to raise awareness and support for the organization's mission and work.
In addition to the top award winners in each division and category, Commendations of Merit and Commendations of Excellence were presented to nearly 30 other organizations that submitted case studies in the awards program. In its five-year history, SNCR has honored nearly 200 organizations and individuals through this prestigious awards program and all the winning case studies will be published on http://sncr.org.
About the Society for New Communications Research
The Society for New Communications Research is a global nonprofit 501(c)(3) research and education foundation and think tank focused on the advanced study of the latest developments in new media and communications, and their effect on traditional media and business models, communications, culture and society. SNCR is dedicated to creating a bridge between the academic and theoretical pursuit of these topics and the pragmatic implementation of new media and communications tools and methodologies. The Society's Fellows include a leading group of futurists, scholars, business leaders, professional communicators, members of the media and technologists from around the globe—all collaborating together on research initiatives, educational offerings, and the establishment of standards and best practices. For more information, visit http://sncr.org.
# # #