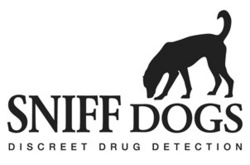 I was shocked there were not better – more discreet – options out there for parents to turn to
SUMMIT, N.J. (PRWEB) September 8, 2008
Sniff Dogs uses certified drug detection canines to search the premises. This discovery helps a parent facilitate a fact-based conversation with their loved ones regarding drug use, allowing for early intervention. While potential addiction is always a concern, self-medication, drugged driving, quality of non-controlled substances and legal ramifications of possession should be a concern for all parents.
Sniff Dogs was founded by Summit, N.J. mother, who learned that even casual drug use could have potentially catastrophic consequences that follow a child throughout his or her life. She began researching various ways to be vigilant during her children's vulnerable teen years. Prior to Sniff Dogs, the options for private, proactive assessments were extremely limited and universally intrusive. She launched Sniff Dogs to help parents achieve a balance between blind trust and informed parenting.
"I was shocked there were not better – more discreet – options out there for parents to turn to," the Summit woman says. "My research, including talking to other parents, turned up compelling evidence that parents should seize control before the situation is out of control and I believe our approach fosters a more supportive and family-friendly solution for intervention."
Sniff Dogs is launching as a nationwide corporation helping parents discreetly keep a caring eye on their children, and enables others – such as private commercial premises and educational institutions – to confirm that their premises remain drug free. Branches in Ohio and New Jersey tri-state area have already been established and additional Sniff Dogs operations will be launching soon.
Sidebar on study of marijuana's increasing potency also available.
[Editorial Note: The Sniff Dogs' founder is available for interviews.]