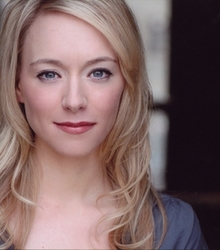 Batavia, IL (PRWEB) May 12, 2010
Sniplits audio short story listeners have selected Chicago actor Kailey Bell the audio publisher's first Narrator of the Year. Sniplits publishes literary and genre short stories] as audio MP3 files that listeners can download from Sniplits.com and listen to on virtually any device that plays digital music including smartphones and PDAs (including iPhones), MP3 players, e-readers compatible with MP3 audiobooks, and computers.
Sniplits launched its Narrator of the Year Award to mark its second anniversary, and every Sniplits listener who had downloaded audio short stories by at least three of the publisher's narrators was eligible to vote for Narrator of the Year. Sniplits has been publishing audio short stories for two years and has stories by more than 90 authors from around the world.
Bell is a Chicago-based professional actor who has worked at many regional theaters, including Cleveland Playhouse, Indiana Repertory Theater, Chicago Shakespeare, Kansas City Repertory Theater, and at several summer theater festivals, including the International Mystery Writer's Festival. In addition to narrating for Sniplits, Bell has filmed television commercials, does print ad and live industrials, and she is an adjunct professor at Wheaton College. She earned her M.A. in theater from Northwestern University.
The Sniplits Snapshot:

Download literary and genre stories (mystery/crime fiction; suspense/thriller; science fiction/speculative; paranormal/supernatural; fantasy; romance; dark fiction/horror; historical fiction; holiday stories; humor; westerns; tween)
Audio short stories range from under 5 minutes to about 1 hour to fit busy days
Stories by 90 authors from 10 countries
Stories are professionally narrated and produced
Formatted as broadly compatible downloadable MP3 files
Stories retail online for .48 cents to $1.28
About Sniplits:
Sniplits publishes audio short stories for today's fast-paced mobile lifestyle. Sniplits is a member of the Audio Publishing Association, the Independent Book Publishers Association, and is an approved publisher for Mystery Writers of America and Horror Writers of America. Sniplits, Sniplits.com, and the stylized logo are service marks of Sniplits.
# # #