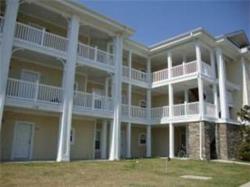 North Myrtle Beach, SC (PRWEB) August 10, 2011
It's hard to think about the fall and winter during this heat wave, but both seasons are fast approaching. The months after summer are still beautiful and mild in North Myrtle Beach, and are perfect for snowbirds looking to miss the crowds and take a relaxing break from the cold. Vacation Rentals of North Myrtle Beach manages a wide array of fully stocked, well-maintained properties and has one, two and three bedroom units available. The area is home to a great group of locals, making for a lively off-season community. And at cheaper rates than Florida and other popular winter destinations, a North Myrtle Beach trip is a cost-effective vacation too! Guests will have no trouble making themselves at home.
Vacation Rentals of North Myrtle Beach's properties are close to some of the area's best attractions – the beach, shopping, theatre, fine dining and, of course, golf. The sport is one of the North Myrtle Beach area's most popular pastimes, with plenty of courses suited for all types of play. Many of the homes are within walking distance of a golf course. Tullamore, for instance, is a 3BR/3BA condo in the heart of golf country. The unit's spacious balcony is a perfect place to unwind after a long day on the course! The company's four 2BR/2BA condos at Sun Colony are also on a spectacular golf course. The staff will happily book tee times, and ensure that all guests get to play a round on their course of choice.
Snowbirds interested in other activities will also find plenty to do. The Cottages at Tilghman, another of the company's homes, is close to North Myrtle Beach's Main Street, which is home to many shops and restaurants. The city also hosts frequent free concerts, movies and other events, especially around the holidays.
Vacation Rentals of North Myrtle Beach is conveniently located at 1021 2nd Avenue North, Suite 6 and can be contacted directly to discuss rental properties at 1-888-488-8588 or online at http://www.vacationrentalsofnmb.com.
###