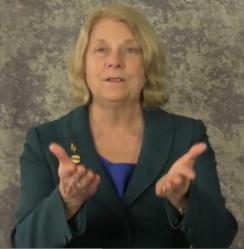 Big brother is watching small businesses.
Daytona Beach, FL (PRWEB) June 26, 2013
Dr. Betsy Kruger, an expert marketing researcher, shares a tip sheet. Entrepreneurs, marketers, and managers can spark their profits by focusing on their key customers.
Just as George Orwell predicted in his popular book "1984," the National Security Agency (NSA) has been collecting private phone and email records. Recently, Edward Snowden leaked this "Top Secret" data to The Guardian and The Washington Post. They broke the story about the government watching private citizens like a "big brother."
Dr. Kruger's tip sheet lists rules for watching and responding to key customers. According to the law of results, any business can expect the most profitable fifth of the customers to produce four-fifths of its profits. A business can expect the other customers to produce only a fifth of its profits.
Her tip sheet shows a business 12 ways to focus on key customers and thereby spark its profits. Three of the rules are to describe, delight, and duplicate key customers. First, describe their demographic and psycho-graphic traits and to understand their purchasing behavior. Then, delight customers by designing the product, pricing, distribution, and promotions especially for them. Finally, duplicate key customers by targeting similar prospects and converting them into new customers. The business multiples its profits by replacing less profitable customers with more profitable customers.
More information about these tips are posted on Betsy Kruger's website. Her blog includes excerpts from Dr. Kruger's upcoming book, "Aesop's Rules: Timeless Marketing Wisdom for Entrepreneurs." The wisdom in Aesop's fables resonates over the ages and inspires her rules. These 12 rules coach entrepreneurs to multiply their profits.
In 2011, Business Expert Press published "Top Market Strategy: Applying the 80/20 Rule." Marketing professors around the world are adopting her book to enrich their classes.
In summary, Dr. Betsy Kruger's tip sheet coaches entrepreneurs to watch and respond to their key customers. Her book, "Aesop's Rules" coaches entrepreneurs to create action plans that will spark their profits.
Strategic Power has an A+ rating with the Better Business Bureau. Betsy's coaching, writing, and speaking are sparking profits around the world. She will gladly customize guest blogs, speeches, and articles for you. Betsy Kruger has been a guest on 16 syndicated radio shows. Please contact Betsy Kruger directly for media interviews, speeches, and articles.