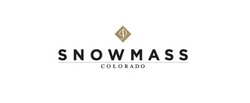 SNOWMASS, Colo. (PRWEB) May 28, 2008
Just nine miles from Aspen in the heart of America's stunning Rocky Mountains, Snowmass' dynamic summer season offers diverse mountain vacation possibilities. Festival highlights include a wellness festival, on-going music festivals, a July 4th holiday celebration, a Hot Air Balloon Festival paired with a Wine & Jazz festival, and eight athletic competitions ranging from mountainboarding to disc golf.
In addition to weekend festivals, the weekdays in Snowmass are filled with activities. The Snowmass Rodeo, the oldest, continuously running community rodeo in Colorado, opens June 18, with a new barbecue provided by the renowned Hickory House Ribs of Aspen. Bull and bronc riding, roping, barrel racing, and plenty of family activities fill the evening followed by a campfire and S'mores.
Beginning June 26, music festivals lure thousands to Snowmass each Thursday and select Saturdays, for free outdoor concerts. Distinguished acts, such as Mavis Staples, The Freddy Jones Band, and Robben Ford, perform against the beautiful backdrop of the Rocky Mountains at sunset. Additional activities like golf, hiking and art lectures round out Snowmass' summer offerings.
NEW! Snowmass offers more mountain vacation amenities than ever before. The new, environmentally friendly Snowmass Recreation Center features pools, climbing walls, a skateboard park and more. The Sweet Life interactive candy store/restaurant opens in the new $1 billion base village development, offering a specialty S'mores table and 250 flavors of ice cream made on-site. The 25,000-square-foot Treehouse Kids' Adventure Center is open for the first summer ever with day programs for kids. It's all affordable, thanks to free activities, mountain vacation lodging specials starting at $40/person, and Frontier Airlines, which offers five new daily flights into Aspen/Snowmass. It's easier than ever to head to the Rocky Mountains for the best summer mountain vacation ever.
For more information, visit http://www.snowmasspress.com or contact Susan Prather at (312) 861-0980.