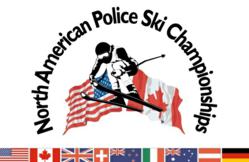 But mostly, it's about the skiing. We just like to bang gates every year with our fellow officers..."
Snowmass Village, Colorado (Vocus/PRWEB) March 11, 2011
Snowmass Village, at its springtime best in March, is welcoming several longstanding annual ski groups this month. The North American Police Championships (NAPSC) will visit March 12-16 for their 22nd annual ski week. This international group has selected Snowmass once again for its winning combination of travel access, unrivaled hospitality and value. This month, they'll welcome 150 members and guests for the event, with some traveling from as far away as New Zealand.
"This will be our 17th event in Snowmass. We love it for the lodging options, variety of event venues and dining choices," says Ben Caperton, Chairman of the North American Police Ski Championships. "But mostly, it's about the skiing. We just like to bang gates every year with our fellow officers, and Snowmass has one of the best race crews we have encountered in our 22 years of this event."
Caperton adds that ability levels range from beginner to expert in this group of active and retired police officers. Although none of the NAPSC members are professional ski racers, Caperton asserts that some of the top racers in the association are World Cup quality.
"I have worked closely with NAPSC for 15 years and have made some great friends along the way," says Karla Baker, National Sales Manager for Snowmass Tourism. "Most of the NAPSC Board of Directors have been volunteering their time to this event for many years and it is always a pleasure to see them return to Snowmass. It's a dedicated, fun and enthusiastic group of people that come for the skiing, the racing, the parties and fundraising events. I hope we continue this partnership for many years to come."
The NAPSC is a 501(c)3 nonprofit fundraising and social group for active and retired police officers. The mission of the organization is to provide opportunity for ski and snowboard racing competition and camaraderie among global law enforcement professionals. In its membership, police ski and snowboard teams are represented from the United States, Canada, the UK, Australia, Austria, New Zealand, and Germany. For a week each year, they compete in slalom, giant slalom, and super giant slalom ski and snowboard competitions. The event is run entirely by volunteers who are active and retired officers, and civilians who are typically spouses of law enforcement professionals.
The NAPSC also holds social gatherings and fundraisers during this event to benefit two select charities: the Winter Sports Programs of Special Olympics, and the Twin Towers Initiative, an organization whose purpose is to honor the 72 officers who lost their lives on September 11, 2001.
With 19 years of dedicated fundraising for Special Olympics, the NAPSC has donated over $685,000 to support athletes and their training programs in the Winter Sports Programs of Special Olympics.
Several years ago, a scale replica of the World Trade Center was presented to the NAPSC, a fraternal tribute honoring the sacrifices of law enforcement officers. "That prompted us to begin fundraising for the new National Law Enforcement Museum being built in Washington, DC, which will honor the efforts of the lost officers from 9-11," says Caperton. "We've raised about $50,000 for that cause so far, but we're kicking up our fundraising efforts with the ten-year anniversary this year." In addition to the Snowmass event, members will participate in other fundraisers later this spring, like the 9-11 Blue Valor Ride in New York City. The NAPSC will donate money and its scale replica of the Twin Towers to the new museum for its Hall of Remembrance.
The title sponsor of the NAPSC for more than 20 years is John Paul Mitchell Systems and its founder John Paul DeJoria. DeJoria supports the NAPSC and its charitable efforts with financial contributions, and usually, with his personal attendance at the annual ski week celebration too. Julie Solwold, Vice President of Global Sports Marketing at John Paul Mitchell Systems, also regularly attends the annual event.
Not surprisingly, with the excellent snowpack and prime March weather, anticipation and excitement for ski week is running high. Caperton looks forward to collegial, recreational time with his fellow NAPSC members. "We as officers are committed to keeping our communities safe where we live and work, but we also have seen other areas that we could support through this ski race," says Caperton. "It's just what we do. And we're ready to do more of it in Snowmass this month."
About Snowmass Village Groups & Meetings
The year-round resort town of Snowmass Village, Colorado is located nine miles from Aspen, Colorado. Snowmass is accessible by the local Aspen/Pitkin County airport and three regional airports offering dozens of direct and one-connection daily flights. Top-of-the-line conference equipment and facilities, economy to luxury guest rooms, free local transportation, countless summer and winter activities and superior guest experience characterize Snowmass Village resort. With recent investment of $1 billion in the ski area, base village, and new lodging properties with meeting space, Snowmass is ideal for meetings and conferences, ski and social groups, corporate retreats and business guests. For additional information go to http://www.snowmassgroups.com/ or call 1-800-598-2006.
Resource links
National Association of Police Ski Championships: http://www.napsc.org
Twin Towers Initiative: http://www.twintowersinitiative.com
National Law Enforcement Museum: http://www.nleomf.org/museum/
Media Contact
Patsy Popejoy
Public Relations Manager
Snowmass Tourism Office
Snowmass Village, CO
970-922-2285
ppopejoy(at)snowmasstourism(dot)com
http://www.snowmasspress.com
or
Vicky Nash – Resort Trends, Inc.
970-948-4923
Vicky(at)ResortTrends(dot)com
###