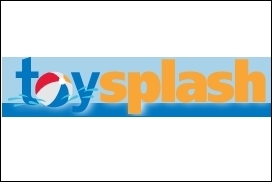 Mesa,AZ (PRWEB) December 19, 2006
ToySplash.com, an online pool toy company, offers families outside play solutions for cold winter days. Whether heading to the mountains or spending some time in the backyard, snow play should get some major attention this winter.
Playing in the snow is the perfect family sport; both young and old can participate fully. No child can resist stepping out as the first flakes fall with mouths wide open, building a snowman, having the ultimate snowball fight, or tubing and sledding down snowy hills.
For parents, it's never too late to have a happy childhood. Take advantage of this next snowfall by getting creative with your kids.
Here are some creative snow play ideas for families:
Go to a local sledding hill or ski area: Going tubing and sledding in the snow is something both parents and kids won't be able to get enough of. With ToySplash inflatable snow tubes and snow toys, even the little ones won't be left out. Just remember to bring a thermos of hot chocolate to warm up and enable longer tubing fun.
Build a snow sculpture: Snow sculptures are the winter equivalent of sand castles, and can produce cool works of art. Snow is also a lot easier to pack than sand. To create a snow sculpture, all that's needed is a pile of well-packed snow, an idea, and a few simple tools.
Snow Painting: By filling some spray bottles with water and adding a couple of drops of food coloring to each bottle, families can head outdoors for some snow painting! Everyone will soon be addicted, airbrushing designs and coloring snowmen.
Igloos: Parents and children can make a creative igloo by just using a bucket and some muscles, marking out the perimeter, creating the first level and offsetting each level as they go up. Then adding some snow mortar and a little water for cement. ToySplash also has a durable, inflatable igloo that is perfect for children to warm up in with cups of hot chocolate. They won't ever want to come back inside.
After a day in the snow, a warm bath will thaw out those chilly fingers and toes. ToySplash has the perfect water toys for kids young and old. Watch little ladies eyes light up as lovely ballerinas spin (Water Dancers) and beautiful mermaid dolls (Water Girls Fairy Tales Doll and Fantaseas Mermaid Doll Pool Toy) swim their way into bathtub fun. As the weather warms, these toys will enjoy a dunk in the pool as well. For all children, Water Squirtles are great for bathtub water fights. The Swimming Puppy Dog's lovable face and paddling feet, and the Swimming Frog will bring smiles and laughter to the bathtub or pool till toes are wrinkly and bodies are clean.
ToySplash.com wants to encourage families this winter and holiday season to play together, whatever the weather is outside.
# # #