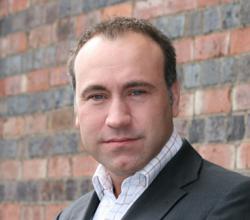 Soap Skinny helps businesses to reduce their marketing recruitment costs by up to 90%
(PRWEB UK) 17 July 2012
Specialist marketing recruitment agency, Soap Recruitment, has launched Soap Skinny, its low cost online recruitment service aimed at saving the UK's marketing, PR, digital and creative sectors thousands in recruitment fees.
Soap Skinny, which currently offers four marketing recruitment plans, ranging from £195 to £595 plus VAT, focuses solely on attracting marketing, PR, digital, and creative talent for a UK-wide client base. Its plans include options ranging from generalist and specialist job board advertising to CV database searching and headhunting.
Mark Manton, managing director at Soap Recruitment, says: "Despite the economic situation the job market is remaining positive, but businesses are under pressure to cut hefty recruitment costs. With traditional consultancy fees in the thousands of pounds for a single placement, Soap Skinny's flat fee recruitment plans, which start from £195, will provide those companies looking to hire marketing, PR, digital or creative talent with access to highly skilled candidates at a fraction of the usual cost."
Soap Skinny will also appeal to those smaller businesses who simply cannot afford to use traditional recruitment consultants, but who are looking to grow and need the best talent to build their businesses. The industry-specific job boards that Soap Skinny advertises vacancies on, such as Brand Republic, PR Week, The Drum and Revolution, get clients' job vacancies in front of the right audience at the right time and deliver high quality applications.
Manton added: "With typical recruitment agency fees anywhere between 15 to 20 per cent of a candidate's gross salary, a marketing agency offering a £25,000 salary for an account manager role stands to pay up to £5,000 in fees if the successful candidate is recruited via a recruitment consultancy. Soap Skinny's Premium marketing recruitment plan, which includes both specialist and generalist job advertising, CV database searching and headhunting, is priced at just £595. It's a major saving and our clients particularly value the specialist marketing job board access we offer as well as being able to deal with people who properly understand marketing and creative disciplines."
Soap Recruitment was launched in 2010 by marketing industry professionals. It now offers a traditional marketing recruitment agency service alongside its newly launched flat fee recruitment service, remaining 100 per cent focused on the marketing, creative, digital and PR job functions.
Businesses looking for further information about Soap Skinny's low cost marketing recruitment plans can visit http://www.soapskinny.co.uk or call 0845 519 5880.
Further information:
Claire Manton 0845 519 5880 or 07771 858775 claire(at)soaprecruitment(dot)co(dot)uk
Mark Manton 0845 519 5880 or 07802 322632 mark(at)soaprecruitment(dot)co(dot)uk
About Soap Recruitment:
Soap Recruitment was founded in 2010 by marketing professionals with over 30 combined years' experience in both agency and in-house roles.
Based in Sutton Coldfield, Soap specialises in helping graduates, professionals and executives to take their next career step within the marketing, digital, creative and PR disciplines. Soap works with a broad range of businesses from agencies to large corporates and SMEs, providing experienced consultancy in meeting their recruiting needs.
In July 2012 Soap launched Soap Skinny, its low cost online recruitment service for companies keen to reduce their marketing recruitment costs.
http://www.soapskinny.co.uk
http://www.soaprecruitment.co.uk