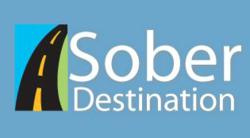 Addiction does not discriminate it can consume anyone.
Miami, FL (PRWEB) April 02, 2012
Addiction of any kind is a struggle that many face, and often alone. The ramifications of addiction takes its toll on the person, family, friends, and our society. The creators of Sober Destination mission is to provide an advocacy based and patient centric focus to the site.
According to the Substance Abuse and Mental Health Services Administration's (SAMHSA's) National Survey on Drug Use and Health,1 23.5 million persons aged 12 or older needed treatment for an illicit drug or alcohol abuse problem in 2009 (9.3 percent of persons aged 12 or older). Of these, only 2.6 million—11.2 percent of those who needed treatment—received it at a specialty facility. This is an alarming statistic as it poses the important question as to what happened to the other 20 million people needing treatment?
Addiction does not stop at gender, age, race, socioeconomic background. Addiction does not discriminate it can consume anyone. The goal of many programs is to provide help and support to those facing addiction of any kind. These programs can be confusing or impersonal. For many, faced with so many personal choices it's hard to know where to turn for help when you feel helpless.
Sober Destination is striving to create a one stop for personalized resources, support, and help for those millions needing it. Providing resources for almost every addiction and peer support on the site.
Positioned and ready to be the best destination on the web for anyone struggling with addiction and their family, friends, counselors, and doctors. If your seeking information on addiction or rehabilitation, you have reached your destination on your hard journey to recovery.
For more information, please visit: http://www.soberdestination.com.
###