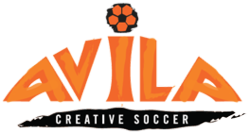 Austin, TX (PRWEB) September 08, 2012
Avila Soccer wants to help children get a kick start when they hit the soccer field. The school will start offering its Fall Schedule in a series of afterschool Austin Soccer Clinics for boys and girls aged 4 – 15 at their Anderson Mill location.
"There is a growing need for personal training of youth soccer players. Why? Because adult-controlled youth soccer isn't about winning, at the expense of athletic creativity and technical skills enhancement," explains Eryck Avila, the owner of Avila Soccer. "Our mission is to give children and adults an alternative way to experience soccer that's free of competition. It's about competence and control without the pressure to perform. It's about tailoring a program to the needs of young athletes so that through the game, they find a sense of mastery and self development."
Registration is currently open for the following classes:

The age-appropriate signature class uses creative drills to establish a solid foundation for well-rounded players. Age brackets include Ages 4-7, 8-11, 9-12, 10-12, 10-15.

During this class, trainers concentrate on one of these specific skills: shooting, dribbling, defending, or goalkeeping.

Avila soccer's Austin private soccer lessons for children offer a one-on-one or one-on-two session that tailor faster custom development for your child.

Two trainers, along with six children, play a 4v4 game that teaches advanced tactical concepts for in-match success.

With a focus on learning team plays from international soccer, this class teaches advanced players to move like professionals.

This class prepares your team for success through programs like tactical awareness, ball conditioning and The Avila Method. 12 players minimum.
"A typical class consists of one or two instructors working with four to eight players of similar ability. We break down moves and soccer skills into phases, and then we break each phase down further into the elements of that phase, so that children can process techniques at their own pace, giving them a sense of self-attainment. We always have fun but train with a sense of urgency! We video tape the majority of our lessons for purposes of analysis and self awareness," notes Avila.
Most of the classes take place between 3:30 pm and 9:30 pm, Monday through Friday. Avila Soccer offers group classes with 4-8 players per class, private lessons with 1-2 players per class, and team training with 8-14 players per class as well as many other Austin indoor soccer lessons.
ABOUT ERICK AVILA, Avila, Owner and Trainer
Eryck has many years of coaching experience. He has been a Lonestar Soccer Club Staff Trainer and the Director of Training for the Town and Country Optimists. He coached a blind and visually impaired soccer team in Buenos Aires, coached High School JV Girls at the St. Andrew's Episcopal Academy, and coached Men's Soccer at Huston-Tillotson College.
Eryck played in four World Cup Qualifiers for the Puerto Rican National Soccer Team in 1994. He has played for professional teams in London, Liverpool and Buenos Aires. Eryck holds a Master of Sport Science degree from the United States Sports Academy, Sport Coaching, a B.A. in Political Science from SUNY Stony Brook, EMT-Paramedic certification from Scott & White Hospital, and is working towards a Doctor of Sports Management degree.