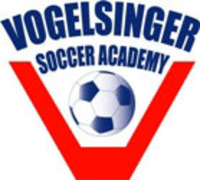 We're very proud to open the doors to soccer coaches from around the country
San Rafael, CA (Vocus) March 3, 2010
For the first time, the Nike Vogelsinger Soccer Academy will offer Coaching Clinics designed to educate coaches in the Vogelsinger methods of teaching basic soccer skills to their players. Emphasis will be placed on developing effective skills and team training sessions through explanation, demonstration and active participation.
"We're very proud to open the doors to soccer coaches from around the country," offers Jan O'Connor, national soccer program director for US Sports Camps, parent company for Vogelsinger. "For many years the Vogelsinger methods have been something of a guarded secret. Now we want to assist coaches in learning the fine points of this time-tested unique method."
Precise step-by-step teaching methods create a crystal clear picture of each skill. When students master the mental skill of visualization, they ultimately generate a self-role model for perfecting each physical skill. As the 'mind's eye' sees every detail of correct technical positioning, what the mind conceives the body can then achieve. Our international professional staff guides each player to acquire the technical mastery and mental focus that equal success in the game of soccer. Vogelsinger sets the standard for excellence in soccer education.
This year the Nike Vogelsinger Soccer Academy enters its 45th summer operating outstanding soccer training for young players aged 8-18. Located at 6 locations across the United States, the soccer schools take place on college and prep school campuses where students are housed in the dorms and play on the outstanding facilities these schools have to offer.
2010 Vogelsinger locations include: University of California, Santa Barbara, CA; Willamette University, Salem, OR; The Lawrenceville School, Lawrenceville, NJ; Carthage College, Kenosha, WI; Dowling College, Shirley, NY; and The Brooks School, North Andover, MA.
About US Sports Camps
US Sports Camps (USSC), headquartered in San Rafael, California, is America's largest sports camp network and the licensed operator of NIKE Sports Camps. The company has offered summer camps since 1975 with the same mission that defines it today: to shape a lifelong enjoyment of athletics through high quality sports education and skill enhancement.
Players, Coaches, Parents and others interested in the 2010 Nike Vogelsinger Soccer Academy can visit http://www.VogelsingerSoccer.com or call 1-888-780-CAMP.
###