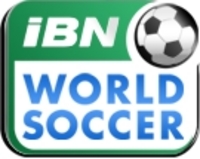 The launch of the World Soccer Channel on iBN Sports underscores the value of our partnership with IMG. Our goal is to be a leader in worldwide sports by not only harnessing the power of our technology, but building valuable partnerships
Foothill Ranch, Calif. (PRWEB) July 28, 2009
iBN Sports, a premiere internet-based broadcast sports television network, launched its newest channel today, iBN Sports World Soccer. Featured content includes complete coverage of the preseason Wembley Cup from London's Wembley Stadium. The four teams include Celtic FC, Al Ahly, Tottenham Hotspur and FC Barcelona.
Other upcoming broadcasts this week will include the Steve Nash Foundation's "Showdown in Chinatown," sponsored by Football for Good. The tournament, co-hosted by the Steve Nash Foundation and the Claudio Reyna Foundation, took place at Sarah D. Roosevelt Park in Manhattan's Lower East Side on June 24th during the NBA Draft. The eight-man teams captained by Steve Nash and Claudio Reyna feature international stars of soccer and the NBA. Other content will include an exclusive interview with Steve Nash by iBN's Jordon Moore in which the NBA star, and one-time MVP, discusses his passion for soccer and Football for Good.
iBN Sports' World Soccer Channel will feature some of the highest quality soccer footage from around the world, including Premiere League Football and World Cup Qualifiers. In keeping with iBN Sports' programming philosophy to provide global reach and maintain a regional focus, the World Soccer Channel will cross-network with other iBN Sports Channels such as the expanding High School Channel which will feature high school soccer in the upcoming 2009-2010 season.
"The launch of the World Soccer Channel on iBN Sports underscores the value of our partnership with IMG. Our goal is to be a leader in worldwide sports by not only harnessing the power of our technology, but building valuable partnerships," says Mike Conley of iBN Sports.
About iBN Sports
iBN Sports is an internet-based television broadcast network providing world class coverage of live sports, archived footage on-demand, news, highlights and other unique programming that reveals the compelling stories of the sports world. Current and past programming has included professional and amateur sports alike from local high schools to international federations. A sampling of these sports include: mixed martial arts (MMA), Independent Baseball, Pro Cycling, boxing, surfing, skateboarding, snowboarding, motocross and high school football, basketball and baseball. iBN Sports markets and distributes sports content through its alliance of global media partners, sports channels, clubs, governing bodies, sponsors, radio, television, print, restaurant chains, and web partners. Production and content are driven by an experienced group of Hollywood branding, design, and media experts. iBN is headquartered in Orange County, California and operates worldwide through its partnerships and affiliates.
###