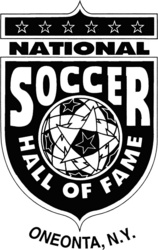 The National Soccer Hall of Fame and Museum is proud to partner with the Sports Museum of America in furtherance of our dedication to soccer in America
ONEONTA, N.Y. (PRWEB) March 13, 2008
According to Baumann, this exciting new partnership will introduce a broad new audience to the thrills of soccer. "The National Soccer Hall of Fame and Museum is proud to partner with the Sports Museum of America in furtherance of our dedication to soccer in America," Steve Baumann, Hall of Fame President said. "American soccer continues to extend its impact as a contributor to the world's game and, of course, New York is America's greatest international city. It is natural that we join as museums to further the work to energize participation, inspire excellence, and celebrate achievement in the world's most popular sport. We expect our partnership will introduce many more individuals and families to the history and uniqueness of the 'beautiful game'."
"The Sports Museum of America is extremely pleased to have the National Soccer Hall of Fame join our more than 50 exclusive sports partner organizations to create the first comprehensive museum of sports," says Founder and CEO Philip Schwalb. "Soccer holds a special place in American sports culture. We're a nation filled with soccer moms, families and kids. We look forward to sharing soccer's tremendous legacy -- from past stars of American soccer like Billy Gonsalves and Pele to the newest Hall of Fame Players, Mia Hamm and Julie Foudy, to the stars of tomorrow -- with our millions of visitors. We're particularly proud to count Hall of Famers Julie Foudy and Michelle Akers and soccer legend Claudio Reyna among our prestigious Honorary Board. We'll also excite our fans about the National Soccer Hall of Fame in Oneonta, New York, and encourage them to visit there for the ultimate celebration of soccer."
Under the terms of the partnership, the National Soccer Hall of Fame will provide archival soccer materials, such as the 1973 NASL Championship Trophy, Michelle Akers Day Proclamation by the State of Washington and Hall of Famer Alexi Lalas' New England Revolution jersey. Other memorabilia pertaining to the history of soccer and of interest to the projected one million worldwide annual visitors to SmA will be sent on a rotating basis. Likewise, joint promotional efforts will be undertaken by both partners, and SmA will make an annual donation to support the National Soccer Hall of Fame.
In addition to the artifacts and soccer memorabilia from the National Soccer Hall of Fame, SmA will also feature high-profile soccer artifacts such as Mia Hamm's World Cup jersey and the sports bra Brandi Chastain made famous during the 1999 Women's World Cup.
SmA is widely anticipated to be a vibrant new addition to the redevelopment of Lower Manhattan by significantly increasing commercial and tourist activity in the area.
About the Hall of Fame
The Mission of the National Soccer Hall of Fame is to Celebrate the History, Honor the Heroes, Inspire the Youth and Preserve the Legacy of Soccer in the United States.
Located in Oneonta, NY, the National Soccer Hall of Fame opened a new 30,000 sq.ft., state-of-the-art multimedia museum in 1999 and is open every day of the year except Christmas, New Year's, and Thanksgiving. The Hall of Fame tells the story of soccer in America through artifacts, photographs, video and written narratives. The main VideoWall portrays some of the greatest moments and the greatest goals in soccer history as well as live soccer action from the World Cup, MLS, and U.S. Soccer matches. The Hall features an extensive interactive, youth oriented Kicks Zone, including a kid-sized indoor field, where visitors have fun kicking, heading and playing computer trivia stations and video soccer games. Unique and rare artifacts on exhibit range from The Dewar Cup, the oldest team trophy in U.S. Sport, to the Women's World Cup won by the USA in 1999, the uniforms of Pele and Mia Hamm's, Kristine Lilly's golden shoes, NASL championship rings, and MLS championship trophies. That and so much more are all at the National Soccer Hall of Fame. In addition to the interactive Museum, the National Soccer Hall of Fame's 61-acre complex boasts the Kicks Hall of Fame Museum Store, a research library, four world-class soccer fields and office/meeting facilities. Visit the Hall of Fame at http://www.soccerhall.org
About the Sports Museum of America
The Sports Museum of America (SmA) is the nation's first and only all-sports experience richly showcasing the history, grandeur and significance of sports in American culture. Created in exclusive partnership with over 50 single-sport Halls of Fame, National Governing Bodies and other sports organizations across North America, SmA features amazing state-of-the-art interactive technologies, dramatic original films and an iconic collection of sports memorabilia. SmA will also be home to the legendary Heisman Trophy (and annual televised presentation) and the Billie Jean King International Women's Sports Center, including the first Women's Sports Hall of Fame. Located in New York City at 26 Broadway (next to the "Charging Bull" and footsteps from the Statue of Liberty Ferry), the Sports Museum of America will open in May 2008. http://www.sportsmuseum.com