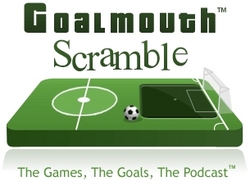 9 Myths Almost Every SoccerManager Player Believes, Even the Really Good Ones
Columbia, MO (PRWEB) July 2, 2008
SoccerPro.com™ (http://www.soccerpro.com), an online soccer retailer, announced today the launch of the Goalmouth Scramble™ podcast. This is the first podcast known to regularly cover tips and tactics for the most popular fantasy sports soccer simulation game, SoccerManager.com (http://www.soccermanager.com).
"The fantasy sports industry continues to grow as 19.4 million people are now actively playing in the U.S. and Canada," a release from the Fantasy Sports Trade Association said. With this level of popularity, it is no secret that fantasy sports have infiltrated the workplace across the world resulting in conversations and even fantasy sports play occurring on company time.
"All of our employees talk about SoccerManager around the store, so why not turn the banter into something that benefits our customers and the soccer community in general?" said Curtis Stelzer, co-owner of SoccerPro.
Curtis, a retired professional soccer player of 9 years, will be the lead host for the Goalmouth Scramble and will deliver the kind of discussion soccer fans want. Goalmouth Scramble will delve into the world of fantasy soccer and the Internet's largest sim game, SoccerManager. The landmark show touches on "9 Myths Almost Every SoccerManager Player Believes, Even the Really Good Ones". The podcast will highlight the rabid following of fantasy soccer in a country where football and baseball get all of the mainstream publicity.
Featuring insight on all things soccer, Goalmouth Scramble will also deliver a colorful commentary on the beautiful game ranging from league roundups, transfer rumors, current issues in the game and fantasy soccer discussion. A rotating mix of SoccerPro's soccer-fanatic staff, which will share its opinions on the podcast's topics, will join Stelzer. Informed and opinionated, the staff boasts an impressive mix of players, coaches and parents to share perspectives from all angles.
Goalmouth Scramble Upcoming Guests:
The podcast will feature highlighted guests from time-to-time, the first being former U.S. Men's National Team goalie Tony Meola. And following her return from the Beijing 2008 Summer Olympics, U.S. Women's National Team Goalkeeper Hope Solo will join Curtis on the show as a guest. ESPNSoccernet Journalist, Jerrad Peters, is scheduled to join Curtis in a no holds barred discussion of what's in store for the 2008-2009 season.
To learn more about the Goalmouth Scramble, listen to recent podcasts, and see what celebrity guests are "In the Mixer" for the coming months, visit http://www.soccerpro.com/goalmouthscramble.
About SoccerPro.com:
SoccerPro.com, an online retailer for soccer related merchandise, was founded in April, 2004 with a goal to become the authority for soccer gear and training. With an experienced staff of soccer players, coaches, and fans SoccerPro seeks to provide customers with authoritative knowledge for all things soccer. SoccerPro.com carries a wide range of soccer shoes & cleats, soccer jerseys and apparel, and soccer equipment.
About SoccerManager.com:
SoccerManager.com's mission is to "make the world's best soccer manager game then let the world play if for free!" With over 171,000 active members and 313,000 managed clubs to date, it is the internet's most popular soccer simulation game.
If you would like more information about the Goalmouth Scramble or SoccerPro, or to schedule an interview with Curtis Stelzer, please call (573) 445-4625.
###