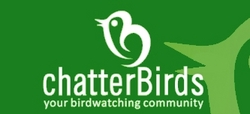 "More than fifty one million Americans claim to be birdwatchers"
(PRWEB) July 19, 2010
A social community is something familiar to most of us these days with sites like Facebook, Bebo and Myspace just some of the big players competing for a share of the global online audience but is there room for niche social communities?
More recently, web users are being satisfied by specifically tailored online social communities that directly relate to current needs, interests, hobbies or business requirements. One such community to really hit the right spot is http://www.chatterbirds.com. The niche online community for birdwatchers has spent a year quietly growing whilst in BETA version gathering users along the way. In fact around 4,000 birdwatchers signed up since June 2009, many of whom have been actively involved in testing and feedback for the community and functional aspects of the site.
Birdwatching out of the closet and onto your PC
So the bird community has taken longer than many other niche industries to leverage their online communications approach and in particular gather in numbers within social networking environments. Over the past 10 years numerous forum-style websites have been built for birdwatchers and although the best of the bunch have attracted a few thousand avid followers, the websites themselves have become stagnant and never really evolved. In fact the last thing most bird enthusiasts would probably say they need online is another generic forum.
Much of the reason for the slow uptake in birdwatching online is down to the challenge of taking a hobby (or what some call a sport in 'birding'), which by definition is an outdoor interest and equating that to an online offering. Traditionally, birdwatchers start by observing species in their garden, local park or nature reserve. Those with a growing interest might take steps to identify what they have seen and keep notes or a diary, and maybe once every few months attend a local bird club to swap information on sightings, discuss identification, view fellow members photos and possibly discuss new events or field trips that may be coming up. So you can see already that your standard online forum falls considerably short of satisfying the needs of the majority of birdwatchers, from an expert capacity or as an amateur seeking identification advice, tips, buddies and quick information.
Is this the new Facebook for Birdwatchers?
Well as an observer you may want to take a look in more detail at why some are describing chatterBirds.com as the new Facebook for birdwatchers. Certainly a big statement for any company wanting a slice of the social networking pie, but is chatterBirds.com likely to live up to its blossoming reputation? Well in truth if you have an interest in birds and want to communicate, share tips, advice, sightings pictures and information whilst using an array of easy to use online birdwatching tools then chatterBirds.com probably is going to hit all the right buttons like nothing else currently on the web.
Well firstly 'yes' chatterBirds.com does have a forum and like many others there's conversation covering many topics from feeding to sightings, tips and equipment + lots more. But what really makes the site tick is the clever introduction of bird watching tools with features to store bird sightings, add photos, events and articles, identify birds and join groups. Site members also aren't alone with multiple communication facilities for private messaging with other members, who you can add to your friends list, or chat within the forum, or comment in groups and picture albums.
ChatterBirds have already developed a relationship with Best of British magazine in the UK with a regular monthly article in their publication that offers information to support birdwatchers and a bird of the month article. This has provided Best of British subscribers with the means to learn and understand more about the British birds they may find in their local area. ChatterBirds are also hoping soon to network with another publication in the USA to offer a similar service.
More than just another bird watching website
Turning the attention back to http://www.chatterbirds.com, why has this bird lover's website got nature and birding enthusiasts in a flutter?
"The website offers a fun, educational, interactive alternative to traditional bird information and forum sites," said the website's co-owner Zak Jacobs. "To date, users have had their feet firmly on the ground. Birdwatching enthusiasts have never really had a voice or the ability to dynamically create and share birding content before, chatterBirds now makes all this possible. Co-founder Paul Searle adds "the site has been in development for about 18 months. The original Beta site has been attracting up to 20,000 visitors a month with over 4,000 registered users testing functions and adding content during this phase. We have users from over 20 countries and demographics are varied including some where whole families from the children to grandparent's haven taken an interest. I guess it shows chatterbirds.com really does have something for everyone." Zak goes on to add "being completely independent, we can work with all charities, commercial companies, brand owners and media partners to give our users unbiased access and choice of content and materials within the site. We are confident that http://www.chatterbirds.com will change the way birdwatchers think about and use the internet as a communications tool for their hobby.
A recent survey by the Royal Society for the Protection of Birds (RSPB) spells it out: six million Britons now enjoy birdwatching every couple of weeks. And membership of the RSPB now exceeds one million (a figure that has doubled within a decade). It's not just the UK that has been bitten by the bird watching bug. The hobby of birdwatching has quickly become the fastest growing outdoor activity in the United States. According to one U.S. Fish and Wildlife Services survey, more than fifty-one million Americans claim to be birdwatchers.
Birdwatching suppliers and clubs come together
The chatterBirds website is also offering a very fresh looking and easy to use directory. The directory contains listings for bird clubs, birding holidays, equipment stores and lots more topical subject matter that will really hit the spot for a birdwatching consumer. The birders directory will certainly save countless hours trawling the web when all your birding needs can be satisfied in one place.
With the growing popularity of birdwatching, bird information is more readily available than ever before in the form of books, journals, and even monthly magazine. Like most other hobbies or interests, the more information that is available and consumed, the more enjoyable the pastime. By taking an informal approach to the subject, chatterBirds provides education, communication, collaboration and a real sense of fun in this niche online community. If you are an established birdwatcher or you fancy getting into this blossoming hobby, then you couldn't go far wrong in joining chatterbirds.com today.
# # #