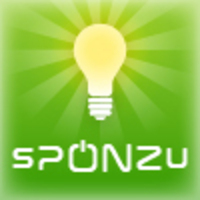 New York, NY (PRWEB) March 16, 2011
Sponzu (http://sponzu.com ), the groundbreaking social fundraising platform, announced today a partnership with web-based micropayment solution TinyPass (http://tinypass.com ), to provide Sponzu users with a quick and easy way to contribute small amounts of money to socially responsible initiatives.
Sponzu is redefining social fundraising by allowing people to support projects and ideas by engaging in simple tasks like watching video advertising, answering surveys, and now with TinyPass, by donating small amounts of money to projects of their choosing. Through the collective participation ideas attract their funding and sponsors add significant value on their sponsorship: creating goodwill and generating brand exposure, product awareness, brand associations, and positive PR.
TinyPass is a powerful micropayment service that allows web publishers of any size to quickly and easily accept payments as small as two-cents for access to any type of content. TinyPass can be easily integrated with any website, and content publishers always have full control over pricing and access settings. For website visitors, TinyPass offers secure, single-click access to paid content anywhere on the web.
This new partnership between Sponzu and TinyPass creates the first social fundraising platform that allows people to donate in the way that works best them. They can easily give time, small amounts of money, or both.
###