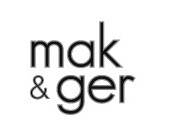 Visitors + (Social Listening x Sales Funnel) = Customers
New York, NY (PRWEB) January 31, 2013
New York based social listening agency, Mak & Ger, have created a unique social listening formula, which they use to understand consumer behavior and directly increase their clients' sales.
According to Mak & Ger, social listening is defined as: Understand how prospects are interacting with a business via digital channels, realize behavioral trends to identify areas of opportunity, develop a strategy that encourages an action, drive conversions.
The process of social listening owes a lot of it's success to the development of web tracking, analytics software, and the overall transparency of the Internet. In 2013 marketers have the ability to monitor online consumer behavior like never before, and this insight has proven valuable in its application to marketing strategies.
Mak and Ger have been most successful when including social listening into their customer creating process. The equation they use to generate new business for their clients is laid out in one simple formula:
Visitors + (Social Listening x Sales Funnel) = Customers
Visitors are considered anyone who visits any of your web properties. Be it your website, a specific landing page, or social media profile pages. All of these properties have the ability to fuel a digital marketing campaign, however it is important to find the sweet spot between quality and quantity.
Social listening, which was described above, is the process of understanding online consumer behavior. This is made possible by using analytical tools, social media monitoring software, and other models that allow for insight to be derived from web based consumer actions.
The Sales Funnel is a marketing diagram that visually outlines the process of attracting a stranger and converting them into a customer. The stages of the sales funnel are 1) Awareness 2)Education 3)Consideration 4)Purchase 5)Retention. In between stages 3 & 4 a prospect becomes a 'Sales Qualified Lead' and would be passed from marketing to the sales team, ready for the close.
When worked correctly, the product of combining these individual concepts will yield new customers for an organization, and Mak & Ger are well on their way to perfecting this process.
"In today's marketing world the game has changed," stated Brandon Gerson or Ger as his colleagues call him. "With current technology we have a virtually limitless amount of data at our disposal, which we use to develop highly targeted strategies that convert sales at a much higher rate. Even the most complex business to business sales with long sales cycles are much more achievable than they were in years past. In 2013 our capabilities are far superior and our results speak for themselves."
Mak and Ger is a lead generating marketing firm who align the art of marketing to the science of the sales funnel by providing the right content, to the right person, at the right time, to turn strangers into customers.