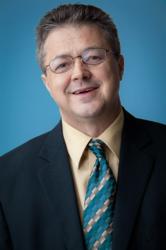 Being an affiliate marketer means to sell somebody else's product or service, yet still have the mindset of a business owner.

(PRWEB) June 19, 2013
Affiliate marketing has taken place online since the internet was adopted by the public in the early nineties. It continues to be an effective way for businesses to increase their reach and for internet users to build streams of income. Adopted by companies like Amazon, Adlandpro and Cafepress, this marketing strategy, when done right, has the potential to grow businesses. Affiliate programs can succeed when both the base company as well as its affiliate marketers are carrying out their roles effectively. But how is an affiliate marketer to succeed when there are so many programs out there with competing marketers?
When asked why he believes that so many affiliates fail in their efforts, Bogdan Fiedur says this.
"The first thing to know is that being an affiliate marketer doesn't really mean that you are just a small part of somebody else's business. If you approach affiliate marketing from this point of view you will not get far. Being an affiliate marketer means to sell somebody else's product or service, yet still have the mindset of a business owner. You can spend a lot of your time figuring it out on your own, or you can use the help of someone who's been in your position before."
Bogdan Fiedur is an expert in Internet Affiliate Marketing, and has been in the business since 1998. He completed his Bachelor of Computer Science, and shortly after, launched his first company called Softfornet Solutions Ltd. He now successfully runs an online classifieds website called Adlandpro.com with an affiliate program with over 100 000 registered affiliates. He is now publishing his expertise which he has accumulated over the past 15 years in his new blog called "Social Media and Affiliate Marketing by Bogdan Fiedur".
Social media and affiliate marketing will be the main topics of the blog with weekly posts in reference to Adlandpro and the Adlandpro community. Bogdan will be identifying the challenges in both domains, and providing solutions. He will cover internet traffic, tools like pinterest, grovo, powerinbox and more. The blog will focus on new technologies and how to get visibility on the internet and on reaching markets more effectively. Blog will provide information about new tools and methods in reaching new customers and growing an online business. The blog can be found at http://www.bogdanfiedur.info.
Additional information like E-Business Success Course can be found at another blog run by Bogdan Fiedur dedicated to business development titled Adlandconnection.com.