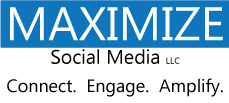 "We are excited that many social media managers are coming together and sharing best practices to help improve our industry," said Chris McLaughlin, CEO of Maximize Social Media LLC
Los Angeles, CA (PRWEB) March 18, 2012
Maximize Social Media LLC, a leading social media agency, announced today that it would offer another free tutorial webinar to help social media consultants establish best practices as the Facebook Timeline for Brands changeover approaches. The live tutorial will provide an extensive overview of the coming changes including cover images, fan gates, application placements, and content milestones.
The free webinar will be held on Wednesday, March 21, 2012 at 1 PM ET, 10 AM PST. Those interested may register to attend by visiting the following link:
http://www.FBTimeLineWebinar.com
The webinar will be recorded and a replay link will be made available to those who register.
"As the March 30, 2012 deadline approaches we are hearing from more people that they still have questions. We hope this tutorial will help those involved with social media consulting to establish best practices for our industry," said Chris McLaughlin, CEO of Maximize Social Media LLC.
Among the topics of the free tutorial will be:
Best Practices: The team at Maximize Social Media will review the social media agency's best practices and will highlight several client pages that have integrated many of Timeline's new features.
Cover Images: The new 851 x. 315 pixel image cover photo allows for a tremendous opportunity for branding. Maximize will review some of the best examples of this large image while also providing an overview of Facebook's terms of use.
Fan gates: The new Timeline for Brands has many social media management firms concerned that their click to conversion ratios may drop since a "fan gate" is no longer allowed as the default page when a new user visits. Maximize will provide an overview of the workarounds while also providing examples of how Maximize is still receiving excellent click to conversion ratios for its clients.
Application placement: Maximize will provide an overview of the best practices for applications. Now that applications are front and center of the Facebook Timeline experience, as opposed to the left hand column, the team from Maximize expects a dramatic increase in application usage.
"We are excited that many social media managers are coming together and sharing best practices to help improve our industry. We hope this Timeline for Brands tutorial will help social media management firms make the switch in time for their clients."
Interested attendees are encouraged to sign up for the free tutorial by visiting:
http://www.FBTimeLineWebinar.com
About Maximize Social Media LLC
Maximize Social Media (http://www.maximizesocialmedia.com) is a social media agency that provides management services for clients in over 40 different verticals. With offices in Florida and Los Angeles, Maximize offers social media consulting and Facebook advertising management for clients in English speaking countries such as the US, Canada, and Australia. The company also features social media management outsourcing for busy social media mangers looking for additional assistance on a white label basis.