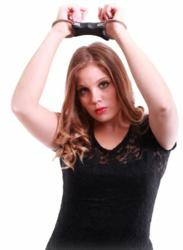 Over one billion public records now exist in the company database.
San Francisco, California (PRWEB) December 25, 2012
The Inteligator.com company now provides access to its database of billions of records online to the public. A new feature that can be used through this search company is a social media background check. One feature that social media companies lack is a security detail that provides more public information about user accounts.
A person can now conduct a check for criminal histories, arrest records, marriage records and other public records that are typically used to deliver this usable data.
Over one billion public records now exist in the company database and these records can be searched online. This new public access feature is designed to provide useful information to researchers that cannot find this data elsewhere online.
The Inteligator website provides secure access to its search system that is linked across national databases for data. A person with a criminal record that moves into a new state can still be located through this criminal search system if the public data is available. These security features are for private use and are not a substitute for employment related reviews.
An unlimited search feature is now added to the usable tools online. This tool provides both monthly and annual plans to make it an affordable option to adults. Apart from the background checks that are offered, a complete range of other helpful data can be accessed through the company system. Marriage and death records, property records, people trace services and other records can be located and printed through the new online system.
A preliminary search to provide a foundation for an in-depth report can be accessed on this page of the Inteligator website. This preliminary search tool provides the first point of reference that any adult researcher can use to discover if matches for names, phone numbers and other data exist in the company database.
About Inteligator Search
The Inteligator Search service is a new search tool that searches over one billion public records online. These records include marriage records, divorce records, sex offender records, criminal records, phone numbers and other information that could be useful to businesses or individuals trying to verify data through Inteligator Search online. This company website was originally launched in 2009 and frequent database updates are made to ensure that all data that is presented is as accurate as possible. The searchable database for this company can be used by any adult with an Internet connection or mobile device.