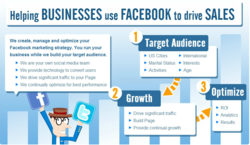 Los Angeles, CA (PRWEB) July 23, 2012
Back At You, Inc is a leading social media marketing and technology company dedicated to helping businesses create, manage and execute their online marketing strategy. Whether it's Facebook, Twitter, Yelp, Pinterest or other social network, Back At You helps all size businesses succeed in their online marketing.
Back At You was not looking for a DBD when they met Mia Dinelly. Founder and CEO Michael Glazer says, "Mia found us when she reached out for Social Media Marketing solutions for her client thecaretdiet.com (a luxury website owned by the California Jewelers Association.) Mia was so impressed with the services that Back At You offered, and combined with her knowledge of the social media stage and her sales background, understood there was a huge need for what we were offering. Mia wanted to bring her lifestyle industry expertise to a platform that she felt was completely underserved in the market – a combination of tech, social media and customer service."
As Director of Business Development, Dinelly will be responsible for diversifying the social marketing verticals of Back At You by expanding into the auto, beauty, fashion, jewelry, magazines and restaurant industries.
Dinelly was previously the Director of Business Development at *Ciplex, a web agency, where she developed client relations and broke sales records. In 2010, Dinelly was the Director of Sales for *Vivid Candi a full service digital web agency in Malibu, CA. Prior to her digital experience, Dinelly was the Founder and Publisher of *Malibu Magazine a luxury lifestyle publication that is in its tenth year on the newsstands.
About Back At You
Back At You provides social media marketing services and promotion technology to all size businesses. The company provides both a self-service and full service model to assist companies and agencies in their use of social media and Facebook. As a true service company, Back At You specializes in helping businesses create, build and execute marketing campaigns that look to build engagement while also focusing on targeting the right customer.
For more information, please contact info(at)backatyou(dot)com