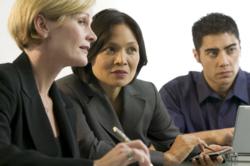 San Diego, California (PRWEB) January 16, 2012
Market Target, a leading provider of SEO in San Diego, San Diego SEO Services and San Diego SEO Consulting Services announced today that it will be offering an update to its current social media marketing packages. Market Target has been running social media campaigns for clients for a number of months, did not previously offer businesses the opportunity to purchase social media services separately from an overall SEO campaign.
Being able to services customers with a tigher budget or a narrower focus, Market Target will be to leverage the expertise of Market Target's in-house social media professionals to manage Facebook, Twitter, LinkedIn and Foursquare accounts. Those companies looking to create a larger impression within a wider range of platforms will be also be able to optimize their Google Plus profiles and YouTube media with the help of the team.
Pricing for social media services will be customized based upon the requirements of the business, and a comprehensive social media strategy will be developed that aligns with Market Target's unique approach and corporate ethics. Dave Wiedmaier, President of Market Target , is excited about the changes, which have been implemented as the company predicts a rise in demand for social services in the next 12 months.
"Social media has never been more critical, and businesses are starting to understand that they need to invest in professional help if they want to see a return on their investment of time, money and resources into Social Media", explains Wiedmaier. "We want to make our packages more affordable for clients who are new to the concept."
About MarketTarget
Since 2009, MarketTarget has been a leading provider of Search Engine Optimization, Search Engine Marketing and SEO Training Services. As a full service San Diego SEO services firm, MarketTarget also offers full service web marketing, SEO consulting services and custom SEO training options specifically tailored for small businesses. What sets Market Target apart from the competition is a mixture of Results, Communication, Pricing and Service. Our team of SEO Consulting Experts is focused on delivering SEO Services for San Diego, Los Angeles, Phoenix, San Francisco and Las Vegas. To learn more about what Market Target can do for you, please call 877-828-0196, email us marketing(at)markettarget(dot)com or visit our website at http://www.markettarget.com
Market Target has offices in the following locations;
Market Target Carlsbad
1902 Wright Place Suite 200
Carlsbad, California 92008
877.828.0196
Market Target San Diego
445 Eastgate Mall Suite 200
San Diego, California 92121
858.433.8659
Market Target New York
590 Madisson Avenue
New York City, New York 10022
212.256.9141
###