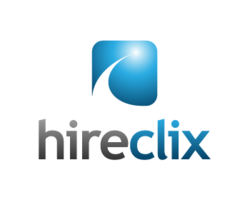 This program achieved two of the hardest and most coveted goals of recruitment marketing– precision targeting and a creative call to action.
(PRWEB) November 02, 2011
The Recruiting Conference #104 – athenahealth Inc. (NASDAQ: ATHN), a leading provider of cloud-based practice management services to medical groups, and HireClix, athenahealth's recruitment marketing agency, were honored last night with an onrec Award for Best College Recruiting Program at The Recruiting Conference in Chicago, Ill. The "athenahealth Campus Recruiting Food Truck Event" was recognized as the best campus recruiting effort from all entries based on its effectiveness to communicate with upcoming graduates and motivate them to engage with the company.
"We are so proud to be recognized by the onrec Awards for the athenahealth campus food truck event," said Jeremy Trelstad, director of recruiting, athenahealth. "This program achieved two of the hardest and most coveted goals of recruitment marketing – precision targeting and a creative call to action. We are grateful to our recruitment marketing partner HireClix for sprouting this unique idea, and executing it flawlessly on our behalf."
As a cloud-based services business, athenahealth is consistently looking to recruit talented, highly-skilled software developers that will make great "athenistas". Due to the overall demand for software developers and the competitive hiring environment in the greater Boston area, in 2011 athenahealth was seeking new, creative ways to attract candidates to apply to their software developer positions. athenahealth turned to their recruitment marketing partner, HireClix, to deliver a break-through idea that was targeted and efficient.
Knowing the campus of Massachusetts Institute of Technology (MIT) is a hotbed of talented software programmers, HireClix suggested that athenahealth sponsor a mobile food truck and give away free organic meals during the breaks between MIT final exams. More than 300 students attended the event in May of 2011. athenahealth recruiters and software developers were there to talk to students about the corporate culture at athenahealth and encourage them to apply for open positions.
HireClix used social media channels to drive students to the event, including Facebook ads specifically targeting students studying math and engineering at MIT. The Facebook advertising campaign delivered 7,000 branded media impressions to students. athenahealth signage and collateral at the event reinforced the company's employment brand and articulated the benefits of being an "athenista".
"We are fortunate to have such an open-minded client in athenahealth. Often the more creative and risky recruiting programs get left on the drawing board but the athenahealth recruiting team takes calculated risks to help their employer brand stand out," says Neil Costa, founder and CEO of HireClix. "As a company athenahealth embodies the culture of fast-paced innovation and that comes across in the way they connect with candidates."
"Our goal was to build a community presence and increase brand awareness for athenahealth on campus," said Susan Treadway, senior manager of human resources shared services at athenahealth. "The campus food truck was a wonderfully creative idea that generated buzz and goodwill among students, the career office and our own employees. It was a huge success!"
About athenahealth
athenahealth, Inc. is a leading provider of cloud-based business services for physician practices. athenahealth's service offerings are based on proprietary web-native practice management and electronic health record (EHR) software, a continuously updated payer knowledge-base, integrated back-office service operations, and care coordination services. For more information, please visit http://www.athenahealth.com/ or call (888) 652-8200.
About HireClix
HireClix, LLC is an interactive recruitment marketing agency that helps corporate recruiting teams, staffing firms, and other businesses get practical results by delivering customized recruitment marketing campaigns, leveraging search engine optimization, pay-per-click recruiting, targeted interactive advertising, email marketing and social media. HireClix is focused on building employment brands to find quality candidates through innovative recruitment marketing strategies and zealous support. Contact HireClix at 888.419.CLIX or by email at contact@hireclix.com.
This press release contains forward-looking statements, which are made pursuant to the safe harbor provisions of the Private Securities Litigation Reform Act of 1995, including statements regarding the anticipated benefits and potential for useof athenahealth's service offerings to achieve meaningful use measures. These statements are neither promises nor guarantees, and are subject to a variety of risks and uncertainties, many of which are beyond our control, which could cause actual results to differ materially from those contemplated in these forward-looking statements. In particular, the risks and uncertainties include, among other things: the risk that our service offerings will not operate in the manner that we expect, due to design flaws, security breaches, or otherwise; potential interruptions or delays in our internet-based service offerings; our reliance upon third parties, such as computer hardware, software, data-hosting, and internet infrastructure providers, which reliance may result in failures or disruptions in our service offerings; errors or omissions included in our payer and clinical intelligence rules engine and database; and the evolving and complex government regulatory compliance environment in which we and our clients operate. Existing and prospective investors are cautioned not to place undue reliance on these forward-looking statements, which speak only as of the date hereof. athenahealth undertakes no obligation to update or revise the information contained in this press release, whether as a result of new information, future events or circumstances, or otherwise. For additional disclosure regarding these and other risks faced by athenahealth, please see the disclosure contained in our public filings with the Securities and Exchange Commission, available on the Investors section of our website at http://www.athenahealth.com and on the SEC's website at http://www.sec.gov.
# # #