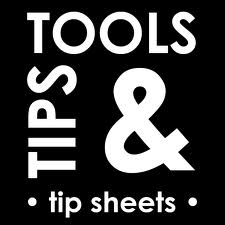 Social media outlets are an excellent free resource to help neighborhoods and communities stay in safe and informed on local happenings.
Milwaukee, Wisconsin (PRWEB) June 13, 2013
Social media is a common part of many people's everyday lives, and while it can be fun, it can also be useful when used correctly. Social media can play a big role in keeping neighborhoods and communities safer, when the citizens take action and use it correctly.
The home security professionals at SecuritySystemReviews.com, a home security system review site, developed a list of tips for residents to reduce crime by using social media effectively. SecuritySystemReviews.com is a resource to help consumers find good security system reviews.
1. Creating social media accounts, such as Facebook or Twitter, for neighborhood organizations, and especially neighborhood watch groups, can help the members stay aware of upcoming meetings and events that are important. These pages can also be used to connect with other community watch groups in order to receive useful tips and updates to remain effective in the group's efforts.
2. Use social media to keep the members of a community ahead of promotions being offered by reputable security systems companies in the area. Helping residents find home security system deals will encourage the installation of systems that can reduce crime significantly in a community.
3. Create privacy settings that will only allow actual residents of the community to access the social media pages. People should be required to prove residency before being able to access any information provided on the social media sites.
4. When creating social media sites for these purposes, ensure that all members understand the nature of the information being shared, and emphasize the importance of keeping all information shared on social media for these purposes private.
5. Encourage users to submit information about suspicious activity via social media. This is the best way to get the information out to as many people as possible, as quickly and efficiently as possible. It will allow members of the community to be on alert, and prevent potential crimes from occurring.
6. If possible, add the local police or fire departments as connections on a neighborhood's social media site. This will allow both parties to remain up-to-date on the activities of the other. If the local departments don't use Facebook or other social media sites, a representative from the neighborhood could work with them to develop a social media site, in order to make the community and surrounding areas safer.
7. Create and implement solid guidelines pertaining to usage of the social media site so that members don't begin using the site for social reasons. It should be used exclusively for security and neighborhood watch purposes, ideally.
About SecuritySystemReviews.com
SecuritySystemReviews.com is the leading online provider of information about the home security industry, including how to find the cheapest security systems, as well as comprehensive reviews and rankings of top security companies throughout the country.