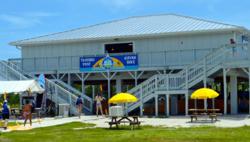 Social media is very important to my business, I don't have the resources of the larger businesses and I need to stay competitive - Colleen Guido, Blue Moon Outdoor Center, Owner
Fort Lauderdale, FL (PRWEB) February 24, 2013
In the past month, Miami Public Speakers has booked three events where the organization was looking for a social media speaker. Inquires for the hiring of a social media speaker have flooded this Miami speakers bureau and have doubled since this same time last year.
Organizations are on the hunt for appropriate training on the complex and ever changing subject of social media and online marketing. For example, one sales organization in Miami was looking for a LinkedIn trainer to teach their sales force "How To Leverage LinkedIn for Sales & Marketing".
Some of the trends being noticed are that the organizations requesting these social media speakers have an older work force, have little to no use of social media prior to the event and have lost sales to competitors because of their limited knowledge of social media. Other businesses are also looking for a way to reduce their spend in traditional marketing and diverge marketing dollars to social media marketing and online channels.
Miami Public Speakers recently helped the Florida Professional Paddlesports Association (FPPA) book social media speaker Sebastian Rusk for their annual conference. The FPPA is composed of small businesses with limited marketing budgets and were turning towards social media as a way of being able to compete with their limited resources. They felt that social media training at their annual conference would help out their members.
Sebastian Rusk made such an impression that one of the FPPA members present hired him on the spot to become their social media consultant. Colleen Guido, the owner of Blue Moon Outdoor Center located inside Oleta River State Park said "Social media is very important to my business, I don't have the resources of the larger businesses and I need to stay competitive. Social media is a friend for small business owners such as myself and the other members of the FPPA"
However, businesses aren't the only ones requesting social media speakers. Several colleges and universities have made requests to the speakers bureau to locate LinkedIn speakers. One university is having a day long LinkedIn event for their students, alumni and faculty. Their goal is to help students not just with their college education but also to help them in landing job offers and internships.
Administration and college professors have noticed the increased use of LinkedIn by businesses to hire and therefore are now enlisting the help of LinkedIn trainers to come on campus and help guide the students with appropriate LinkedIn strategies and tactics for college students. Miami Speakers like Jeff "LinkedIn's Most Recommended" Zelaya and Patrick "Branding Professor" Barbanes are represented by Miami Public Speakers and have been kept very busy.
In order to keep up with the increased demand the speakers bureau is looking for more qualified and professional speakers to hire. If you are a social media speaker in South Florida come apply to the Miami Public Speakers Bureau, they've got work for you.