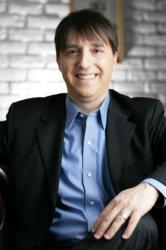 Rewarding those who use social media to make a difference, whether in their work or personally, is my aspiration.
Irvine, California (PRWEB) August 18, 2011
Social media author, speaker and consultant, Neal Schaffer, architect of the acclaimed Windmill Networking Blog on Social Media Strategy, enhances his blog's reach, with forward plans to add section subject experts drawn from various fields, providing new perspectives and insights on social media. Schaffer's first Windmill expansion welcomes board consultant and non-profit specialist, Amy Stephan. Contributing expertise on non-profit organizations (NPOs) and their use of social media and scheduled to run monthly, Stephan's inaugural guest post appeared in August 2011.
Wherefore this new direction for Windmill Marketing?
"An optimum way to provide more value to readers is by publishing multiple perspectives," says Schaffer. "Windmill Networking boasts a robust platform to promote others, with increased opportunities to learn and grow. This Pay it Forward gives partner bloggers additional wind—people who already create high-quality content—resulting in larger followings. A secondary stream is to help my readers discover social media content of value they can reflect and act upon, which they might not have found on their own."
This wider-view approach is reflected in Schaffer recently published LinkedIn book, Maximizing LinkedIn for Sales and Social Media Marketing, which includes contributions from more than 15 business owners and professionals in the form of case studies. Via this collaboration, Schaffer determined a diversity of voices and promoting the experiences of others better serves the education needs of his audience. Similarly, by opening Windmill Networking to other bloggers, he increases the amount of available content for his audience and faster propels up-and-coming social media mavens and their cutting-edge perspectives.
Recruiting Windmill partners
"Rewarding those who use social media to make a difference, whether in their work or personally, is my aspiration" states Schaffer. "Amy Stephan is one of those individuals who reached out to me through conversations in social media. Seeing the depth of her specialty in social media and non-profits, as well as the quality of her blog content, I was simply in awe. Having someone like Amy regularly contributing to Windmill Networking helps readers gain new insights into the very important subject on how non-profits can leverage social media. As a member of the marketing committee for the United Way of Orange County, California, this is a sector with personal significance."
Amy Stephan's motivation
Stephan's first post on Windmill Networking, "Nonprofits and Social Media Fundraising: Chasing the Mighty Dollar Down a Dead End Street," garnered so much attention and support that agreeing to sign on as a monthly contributor was an easy decision. Being given access to platform with an international profile, as well as connect with potential new clients, proved great motivators for Stephan. "Neal Schaffer has created such a high-profile and respected platform, much larger than my own blog" Stephan says, "Being able to reach out to his audience on a monthly basis allows me opportunities to expand my business, as well as help many more non-profit organizations than I am able to on my own."
Increasing the velocity further
While Stephan's area of concentration is NPOs, Schaffer plans to bring other new bloggers, who specialize in different areas, with the common focus on how people can incorporate and relate to social media. Bloggers will be asked to contribute unique content in the form of a monthly post to Windmill Networking and "own" a category of content and its relation to social media.
Bloggers with a similar interest in wind power are invited to apply by tweeting their interest to Neal Schaffer on Twitter. Please indicate area of specialty and include a link with representative and relevant work.
About Windmill Networking and Neal Schaffer
Neal Schaffer, creator of the Windmill Networking Blog on Social Media Strategy, is a recognized leader in helping businesses embrace and leverage the potential of social media. President of Windmills Marketing, a social media strategy consulting practice, Schaffer leads social media strategy creation, educational workshops and implementation coaching for a range of B2B and B2C companies, including a Fortune 50 software company, a multi-billion dollar nutritional supplements enterprise and a popular Mexican-American musician.
Author, social media keynote speaker and social media strategy consultant, Schaffer has been quoted in the Wall Street Journal, Bloomberg Business Week, Yahoo! and the American Express Open Forum.
His first book, Windmill Networking: Understanding, Leveraging and Maximizing LinkedIn, received multiple industry awards and continues to be a best-selling books in its genre. Schaffer's second book, Maximizing LinkedIn for Sales and Social Media Marketing, was published in July 2011, winning praise from the authoritative Kirkus Reviews as a book that offers "…everything managers and staffers need to start, plan and execute a sales and marketing strategy using LinkedIn."
Schaffer is fluent in Chinese and Japanese.
About Amy Stephan
Greater St. Louis, Missouri-based Amy Stephan is a consultant and non-profit professional with more than 10 years of field experience working in fundraising and development. She provides NPOs with help in fundraising and major gifts, capital campaigns, board and volunteer development and staff leadership, working with organizations of all sizes to plan, implement and assess social media strategies.
While holding leadership positions with local branches of organizations such as Boys & Girls Clubs of America and the American Diabetes Association, Amy developed a passion for all things related to fundraising and non-profits. In addition to her non-profit work, she is a freelance writer and blogger who has worked as a full-time writer and editor for daily newspapers and magazines. She writes weekly for her own blog - Kindergarten Maze to Concrete Jungle. Follow Amy on Facebook, LinkedIn and Twitter.
###