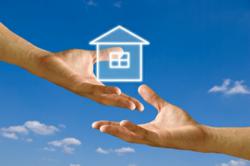 These tools are one resource that can be accessed by professionals to help streamline buying and selling efforts.
Indianapolis, Indiana (PRWEB) May 17, 2013
Social media use for commercial industries has grown in the past five years online. Apart from general communication, these websites are now useful tools for those working in the service industry. The HowtoMarketHouses.com company has published its social media tools for real estate investors list online. These tools are one resource that can be accessed by professionals to help streamline buying and selling efforts. These ways to simplify operating a social media presence can be accessed online at http://howtomarkethouses.com/3-tools-to-reduce-your-social-media-work.
The use of Twitter, Facebook and Linkedin is helping some in the real estate industry to grow larger buyer and seller lists. While these tools are useful, the amount of time required to use each tool can be challenging. The manual process of logging into each site from a computer or smartphone more than once each day can takeaway the work day fast for professionals without an automated option. Part of the tools that are now listed online include ways to combine all posts, emails, tweets and other data from social media websites into one resource daily.
Creating lists of buyers is one method that some realtors and agents are using online to help boost the transactions completed each year. While offline connections remain popular in local areas, professionals with out of state buyers and sellers can have more opportunities to complete a sale. The tools listed on the HowtoMarketHouses.com website include ways that buyer lists can be created faster and without the traditional legwork required. The use of new tools and technologies is helping to streamline the efforts of some men and women currently working in real estate nationwide.
Aside from the tools lists now published online, a premium area is now provided to beginning and advanced real estate investors. This new area provides immediate access to more in-depth information, technologies and strategies that could be useful to an investor or seller of real estate. This new premium section of the company website can be accessed at http://howtomarkethouses.com/membership-offer. The textual content, online videos and e-book downloads are expected to help more people expand real estate portfolios.
About HowtoMarketHouses.com
The HowtoMarketHouses.com company launched its resource online to provide accurate tips and information to beginning and experienced real estate investors, brokers and other professionals in the housing industry. This company is owned and operated by Ryan Bush and the same strategies used by this expert are now offered to members of this online resource. The HowtoMarketHouses.com company website now features a free and premium content area to help provide multiple levels of educational resources to real estate professionals. The updated data that is offered by this company is helping more people become successful buying and selling properties in all parts of the United States.