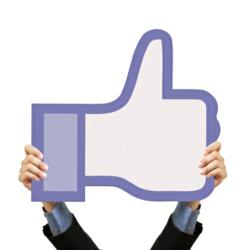 While hiring employees to manage these efforts can be expensive, this new set of tools provides free and premium options to integrate.
Seattle, Washington (PRWEB) December 21, 2012
The growth of social media is helping business owners and entrepreneurs to reach more consumers online. The MarketersBlackBook.com website has released a social media tools for marketers list. This new list offers some of the most useful tools to manage and grow a social media presence on the Internet. This new list can be accessed at this link http://marketersblackbook.com/social-media.
The website growth from 1997 to 2007 was one of the strongest in e-commerce history according to research. Before mobile and other technologies existed, companies used a single website as the sole form of contact and communication with consumers. The social surge that has happened since this time has opened up more communication between companies and consumers that make purchases online.
The new list now published includes ways that a marketing company or business person can automate the delivery, collection and management of an online marketing campaign. A set of tools are provided that are in use by some successful companies now earning a large portion of sales revenue online. While hiring employees to manage these efforts can be expensive, this new set of tools provides free and premium options to integrate.
Companies that already have a social presence online might not be taking advantage of the full capability these opportunities provide. The posting of content and response to posts that frequently happens is now only a portion of the activity that consumers perform online. The ways to market product and services to consumers online is often changed or updated as new strategies are developed.
The MarketersBlackBook.com website provides more training online apart from the new list that is available. A series of helpful training programs, daily news posts and in-person seminars are offered as part of a total business training resource online. Part of these new resources have helped this company to launch a new meetup group online at http://www.meetup.com/Internet-and-Direct-Response-Marketing-Group.
About Marketer's Black Book
The Marketer's Black Book company is one of the biggest resources online for business training and income growth generating techniques for businesses and entrepreneurs. The strategies, tips and methods that are presented are based on proven ways to expand business and brand recognition online. The Marketer's Black Book company frequently holds online and offline seminars to expand on the strategies that are offered online. The experts that own and operate this website are regular guest speakers at top business conferences.