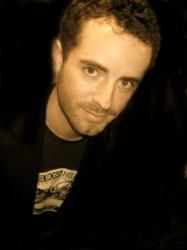 For too long local business owners have had their heads in the sand regarding social media
Toronto, Canada (PRWEB) April 05, 2012
Devcourt Media has established itself as a leader in internet marketing strategy implementation, and has now launched its own Learning Center, encouraging local business owners to "Get Educated For Free". A full suite of free, digitally delivered, internet marketing training products are rolling out, with the first focusing on social media training.
"For too long local business owners have had their heads in the sand regarding social media" said Devcourt Media's Director, Kevin McKillop. "With this free training, we will explain, in everyday language, why it is important, and work step by step through the process of establishing and maintaining a social media presence."
The Small Business Guide to Social Media has been designed to help local business owners to:

discover the hidden business benefits of social media marketing, and
hit the ground running with actionable tips, surefire strategies and insider secrets.
This social media training is just the first in a series of training opportunities for local business owners from Devcourt Media's Learning Center. The rollout will also include free SEO training, along with modules on Email marketing, YouTube marketing, mobile marketing and business growth.
"Because we specialize in helping local businesses achieve a profitable online presence - helping them grow by using cutting-edge strategies, we know what training is right for them" said Mr McKillop. "However, we also recognize the financial constraints under which many are working in these challenging economic times. This is why our Learning Centre is a free resource."
Devcourt Media's aim is to cut through the online 'noise' and give local businesses a one-stop learning resource. McKillop expects both the social media training and SEO training modules in particular to be very well utilized. Importantly, because they are delivered digitally, the training sessions can be accessed at times to suit local business owners, without taking them away from their day to day operations.
Access to the social media training is available now at * Social Media Training *
About Devcourt Media
Devcourt Media is a boutique online marketing firm specializing in Traffic and Reputation Management. Helping SMEs navigate the online space and generate new leads and customers through online marketing. Being a boutique firm allows us to provide the utmost client care making sure we're not just another company you deal with, but a friend you rely on. We like to think of ourselves as your Marketing Department and the success of our marketing and your business is equally important. Our small footprint makes us agile, allowing us to adapt to our customers and the rapidly changing landscape of online marketing. Our clients don't get bullied by internal processes and procedures, you will never be just a number to Devcourt Media.
Founded by Kevin McKillop in 2009, Devcourt Media has grown a client list in various markets within the Toronto region and beyond. We strive to make sure our clients are thrilled with our service and continue with us not because they signed a contract but because they're happy with our product & service and chose to continue willingly and happily.
The Devcourt Media team spans the globe, from our home base in Toronto, to the Philippines and Australia.
>> Learn more about Devcourt Media