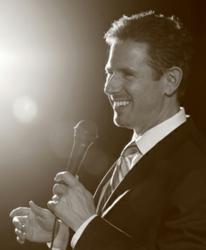 social media facilitates social unrest, chaos and anarchy
San Francisco, California (PRWEB) April 18, 2012
Social media was a leading contributor to the "Arab Spring" in the Middle East. It was a contributor to the recent UK riots. It was a contributor to violent flash mobs in America and the Occupy Wall Street movement around the world. Bottom line; social media helps facilitate social unrest, chaos and anarchy.
How can governments get in front of these trends? How can they use this same technology to build engagement and trust with their constituents? Bloomberg speaker, Patrick Schwerdtfeger, introduces a new program entitled "Social Media for Governments" that incorporates social dynamics theory, personality modeling and nuero linguistic programing to build strategies for peace, progress and prosperity.
"Social media platforms allow special interest advocates to find each other and organize," explains Schwerdtfeger, "and the resulting protests have toppled entire governments in some cases. But these same governments can use the technology to engage with their critics and begin a dialog that can build trust and stability over time."
This keynote program teaches attendees the non-monetary outcomes that most people are motivated by, the personality types that are best at 'spreading the word' online, the content formats (like photos and videos) that have the highest probability of being passed along and a series of tactical strategies they can use to begin engaging with their respective populations.
About Patrick Schwerdtfeger
Patrick Schwerdtfeger (@schwerdtfeger on Twitter) is a keynote speaker who has headlined events for Bloomberg TV, Bank of America, Comcast Cable, Research in Motion (BlackBerry), Time Warner Cable and United Healthcare among others, as well as dozens of conferences and conventions around the world. His programs focus on business trends, small business marketing and the social media revolution.
Patrick is the author of Marketing Shortcuts for the Self-Employed (2011, Wiley) as well as Webify Your Business: Internet Marketing Secrets for the Self-Employed (2009) and Make Yourself Useful: Marketing in the 21st Century (2008). He has been featured by the New York Times, LA Times, San Francisco Chronicle, CNN Money, Fortune, Bloomberg Businessweek, the Associated Press, MONEY Magazine and Forbes, among others.
Patrick is available for television appearances and media interviews. He can be contacted through his website.