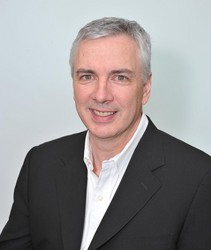 Naples, FL (PRWEB) May 8, 2008
WHO: Kim Patrick Kobza, President and CEO, Neighborhood America, will share his expertise with attendees at the Interactive Media Conference 2008 during a panel discussion titled, "Social Networking - Connecting with Your Users." The panel promises to take a provocative look at how audiences are networking through social media, and how journalists and advertisers can also connect with them.
Kobza brings to the table Neighborhood America's unique approach to helping companies, such as FOX News and Scripps Networks, incorporate enterprise social networking into their business plans. These companies have had tremendous success leveraging new media to engage audiences, collect content from them and monetize the interaction through increased advertising revenue.
The former SVP of Scripps Networks Interactive, Jim Sexton, joins the panel in his new role as SVP and Editorial Director of SPC Digital, as well as Beth Murphy, Director of Marketing for Digg.
WHAT: The Interactive Media Conference 2008 is one of the country's longest-running interactive media conferences, covering all the burning issues of the day, including user-generated content, the evolution of online advertising, blogs, Web video, integration of old and new media, and more.
WHERE: Rio All-Suite Las Vegas Casino Hotel,
Las Vegas, Nevada
WHEN: Thursday, May 15, 2008
10:45 a.m. - 11:45 a.m.
For more information, click here.
To arrange a meeting with Kim at the Interactive Media Conference:
Contact:
Kristi Grigsby
Neighborhood America
239-591-6811
kgrigsby @ neighborhoodamerica.com
###