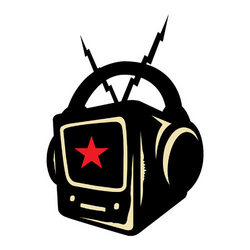 Our goal is to make the X1FM Web site the most interactive entertainment destination on the planet
National City, CA (Vocus) July 1, 2010
The X1FM Network, a free online radio destination offering seven commercial-free stations and daily on-demand video content, has announced three unique Web site upgrades. Designed to increase and facilitate social interaction, these enhancements can be experienced now at http://www.x1fm.com.
Moving away from the standard "chat room" methodology seen on most sites, X1FM now invites users to an "interaction room" where they can seamlessly communicate with DJ's and other users via their Facebook or Twitter accounts. This feature provides users with an enhanced experience while connecting X1FM directly to the popular networking sites. The "interaction room" was developed by Treeline Interactive, an agency in San Diego, California. Treeline had previously designed X1FM's mobile applications (for iPhone, Android and Blackberry devices) which were launched earlier this month.
In addition, X1FM has introduced an on-site "Spotlight Feature" segment, which will direct users to timely and topical content. The network's live DJ's will use this segment to alert users to upcoming events, features and interaction opportunities. The "spotlight" will also fall on daily blogs, new musical releases, and up-to-date information on widgets or badges.
The X1FM ad delivery system, meanwhile, has been upgraded to Double Click's DART system. This platform profoundly expands the ways in which on-site advertising is delivered, allowing for more non-intrusive ways to reach users. Such tools as video overlays, traditional banners, video pre-rolls, and drop down pencil ads will allow advertisers to create strong impressions without interfering with the live user experience.
"Our goal is to make the X1FM Web site the most interactive entertainment destination on the planet," explains Kevin Stapleford, Director of Network Operations. "These new features are another step in that direction, giving our users immediate access to us, and a more compelling experience when they visit our site."
The X1FM Network is where the interactive worlds of radio, TV and social media collide. Located in San Diego, California, the network consists of seven distinctive, commercial-free online radio stations, and a vast archive of on-demand videos, in-studio sessions and live musical performances. Join the revolution at http://www.x1fm.com.
# # #