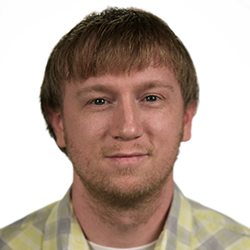 Taking the best search engine marketing strategies, we are a Jacksonville social media agency that improves the organic ranking of our clients
Jacksonville, Florida (PRWEB) August 23, 2014
Modern online marketing has seen a dramatic shift with regard to traditional SEO (Search Engine Optimization) tactics, and leading marketing firms such as Florida's Multiverse Media Group have been at the forefront with regard to offering services which reflect these changes. According to statistics analyzed by MVMG representatives, some of the top features that correlate with higher rankings in Google, for example, include page authority based on Google Page Rank, Alexia Rank, number of quality links to the page, Social Media engagement, MozTrust, and of course on-page content such as copy, images, and video.
In response, Multiverse Media Group has developed quality SEO tactics to increase its clients' web traffic, generate their sales and grow their brands amidst a rapidly-evolving Jacksonville social media landscape. "It's not just a local opportunity, many of our clients nationwide double or triple their traffic in as little as one to two months – just by allowing us to handle their online visibility,"explains Micha McLain, Multiverse Media Group co-founder.
These tactics as utilized and implemented by Multiverse encompass on-page SEO and off-page optimization; on-page SEO, according to MVMG reps, are elements of web pages that impact search engine rankings such as content and proper tags while off-page variants entail optimizing web pages other than those on client websites such as link building, social media management, PPC campaigns, local optimization and web 2.0 properties. Explains McLain,"We use the strength of both on- and off-page Search Engine Optimization to maximize ranking potential throughout all search engines – large or small."
Further, say MVMG representatives, if website owners aren't ranking on the first page of a search engine they are missing out on potential leads, sales and profits. According to experts like McLain, the percentage of traffic from first-page organic search engine results breaks down as follows: All first-page results: 91-percent, number-one spot: 33-percent, number-two spot: 17-percent, number-three spot: 11-percent and the top three spots cumulatively: 61-percent. When looking at organic search percentages as compared to paid search traffic clicks, 94-percent of traffic is derived from organic clicks and six-percent from paid clicks (PPC).
"Taking the best search engine marketing strategies, we are a Jacksonville social media agency that improves the organic ranking of our clients' web material so that leading search engines find and rank them high,"concludes McLain.
About Multiverse Media Group
From online marketing and video production to national brand awareness campaigns, Florida-based Multiverse Media Group is a Jacksonville social media agency offering a broad client base an encompassing roster of services including video marketing/website videos, superior Search Engine Optimization solutions, website design, marketing/branding, video equipment rentals, production studio facilities and more. The company is located at 11655 Central Parkway Suite 302 in Jacksonville and can be reached by calling (904) 701-3016.
For more information visit http://www.multiversemediagroup.com.