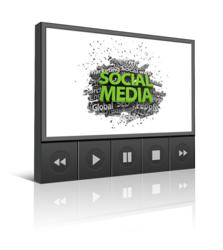 It's a common mis-conception that event marketing is confined to those promoting traditional conferences
London, UK (PRWEB) September 01, 2011
London-based small business marketing expert James Noble (http://www.JamesTNoble.com) today announced the release of 'Social Media Marketing For Events,' a new multimedia training program showing business-owners how to use the power of Social Media to promote their online and offline events.
Developed in conjunction with online event expert Lou D'Alo, the training demonstrates step-by-step how to harness the potential of Social Media to increase registrations for - as well as engagement during - any online or offline event.
'Social Media Marketing For Events' is designed for companies seeking to promote any type of event, online or offline. This includes live conferences and seminars, online teleseminars and webinars, as well as online or offline meet-ups and many more.
"It's a common mis-conception that event marketing is confined to those promoting traditional conferences - the kind typically held in hotel ballrooms," explained Mr Noble. "But in fact tele-conferences, online web-conferences and online or offline meet-ups can all be marketed using tried and tested event marketing principles."
"This new training program combines these tried and tested principles with the new marketing opportunities created by Social Media," he added.
'Social Media Marketing for Events' is suitable for all small businesses, irrespective of whether or not they currently use Social Media.
"Most people think that in order to use Social Media to promote your business, you have to be active on all of the social sites all of the time" explains James. "But that's simply not the case. When I speak to my clients, the overwhelming reason for not using Social Media is a reluctance to spend hours each day checking and responding to messages. But this isn't necessary in order to use Social Media marketing effectively."
"I specialize in helping small businesses get bigger through effective, leveraged marketing. The strategies we cover in the training allow you to use Social Media to promote your events, even if you've never used Social Media yourself."
Availability
'Social Media Marketing For Events' is now available for purchase at James Noble's website JamesTNoble.com.
The Social Media Landscape
Twitter currently has over 200 million registered users who send over 140 million "tweets" (short text updates) every day.
Facebook has over 750 million active users (defined as users who have logged in to the website during the last 30 days) who spend a collective 700 billion minutes per month on the website.
The Training Contents
'Social Media Marketing for Events' is a multimedia training program delivered via online video in four parts.
Part 1: Facebook - How to use Facebook's event functionality to generate a list of hot leads for your event and business.
Part 2: Twitter - How to harness the power of Twitter's 200 million+ audience to spread the word about your event, even if you don't have a Twitter account.
Part 3: Step-By-Step - The important actions to take before, during and after your event to get the biggest free boost from Social Media.
Part 4: Questions and Answers - In-depth answers to common questions, answered personally by James T Noble.