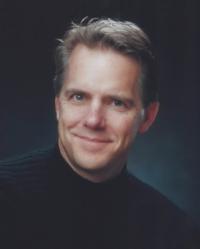 The many platforms available, their popularity in search results, and how quickly and easily they can spread information all make social media a powerful tool in your reputation management arsenal.
Salt Lake City, UT (PRWEB) April 30, 2013
Don Sorensen, reputation management expert, today released an article about the role of social media and reputation management and how the consequences can be either positive or negative, depending on how it is managed. "With the Twitter security breach last week, it became apparent once again how social media can quickly impact not only an individual, but an entire organization," said Don Sorensen, online reputation management expert and president of Big Blue Robot LLC. "The many platforms available, their popularity in search results, and how quickly and easily they can spread information all make social media a powerful tool in your reputation management arsenal. The key is successfully managing your online reputation."
Sorensen outlines four ways social media can either negatively or positively affect a reputation online. "It's crucial to have a strong, sound strategy in place for what types of content you'll post, when you'll be active, and how you will respond and interact with followers," added Sorensen.
1. Build, Change, or Solidify Your Reputation
Sorensen first points out that everything one says or does on social media--including the major social platforms as well as blogs, forums, review sites, and other interactive media online--has the power to build a new reputation, adapt an existing image, and solidify a current profile. "What you like, what you share, the comments you make, the content you create, the causes you support, the information you give--all of these affect how followers perceive you," advises Sorensen. "This is where a sound strategy is so important. Without a plan to follow, a seemingly innocuous comment or a small mistake can snowball into a big reputation problem."
Sorensen says social media has powerful effect on reputation management because actions happen in real time. Where press releases and traditional management tactics may take days or weeks to make a difference, what a person says or does online can go viral in a matter of hours.
In addition to creating a good strategy, Sorensen suggests using social media to enhance a reputation with these best practices:
● Claim your name on all the major social platforms
● Use the social media most relevant to you and your target audience
● Be consistently active
● Use a variety of social channels, such as forums, blogs, multimedia platforms, and the big 4 (Facebook, Twitter, LinkedIn, Google+)
2. Search Appearance
Social media is an important component of managing a reputation because it tends to appear high in search results. "When your social profiles and content appear on the first page of a search, less desirable content gets pushed down, meaning your audience is less likely to see bad reviews, detractors' comments, and other negative content," says Sorensen. "So not only does your social strategy build or change your reputation, it also affects how much of the first page of Google you own."
There is good news. Following the best practices listed above is a pretty easy way to get more real estate in search engine results. The bad news is, any negative consequences of a person's actions on social media will also appear highly in search results.
"Rule of thumb: if you don't want it to appear on search, don't put it online at all," adds Sorensen.
3. Monitor What Others Say
Although there are too many social channels to effectively keep track of everything everyone thinks about a person, the real-time publishing nature of social media helps one see a fairly accurate representation of others perception at any given time. "Knowing what people think of you is the first step to managing your online reputation," Sorensen advises.
How does one know what people are saying and thinking?
● Set up Google Alerts for given name, company name, and important keywords
● Use Technorati to discover what bloggers are posting about you
● Sign up for tools like TweetDeck, SocialMention, or Trackur to find and save keyword searches, hashtag searches, multimedia, and social conversations
4. Respond to What Others Say
Sorensen suggests that with monitoring others perceptions, also comes the opportunity to respond. Strategy is important because responding to a detractor's comment or bad review in the heat of the moment is often worse than letting the negative content sit for a few days.
"Staying abreast of your followers' and customers' real-time perceptions and comments can help you avoid crises, take advantage of news jacking, provide exceptional support, and continue building your reputation," says Sorensen. "Responding to positive mentions of your brand — such as retweets of your content, good reviews, and thank you — is always a good move. It shows you listen to and value your audience."
"Done right, responding to negative brand mentions can help resolve problems, improve your offering, and correct misinformation," concludes Sorensen. "When you respond calmly and professionally, even negative social mentions can support your reputation for listening to and valuing your audience."
Sorensen's How Social Media Affects Online Reputation Management can be viewed in full at http://www.bigbluerobot.com
Additional information on Sorensen and his services can be found at http://www.BigBlueRobot.com. Sorensen also has videos outlining ways to improve personal or corporate reputations online. These can be viewed at http://www.bigbluerobot.com/videos or on YouTube at http://www.youtube.com/watch?v=sQPkJGNfGGc
About Don Sorensen
Don Sorensen is a recognized authority on online reputation management whose expertise and insights have been featured in the New York Times, Forbes, CIO and other publications. His more than 25 years of corporate communications and marketing experience are the foundation upon which he built Big Blue Robot, a leader in the online reputation management industry. A frequent presenter on online reputation management, his speaking engagements include the upcoming Financial Times, The Future of Marketing Summit and appearances at the Direct Selling Association.
About Big Blue Robot
Founded in 2003, Big Blue Robot works with corporations and their executives around the world to improve, protect, repair and manage their online reputations. Big Blue Robot has developed state-of-the-art online reputation management strategies for companies doing business around the world, including USA, Germany, Canada, New Zealand, United Kingdom, United Arab Emirates, and France. During the past ten years, Big Blue Robot has helped numerous companies fix their brand reputation and online reputation problems.