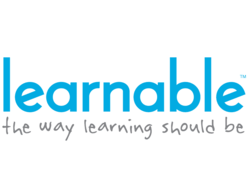 Learnable connects students with everyday experts.......They can learn what they want, when they want, without any special software or other materials.
(Vocus/PRWEB) April 01, 2011
Education just got a lot more social, with the launch of social online learning site learnable.com.
The peer-to-peer learning service connects everyday experts with willing learners around the world, marking a turning point for the online education industry.
"Through Learnable, anyone, anywhere is able to access courses on a wide range of topics," explains Learnable's Co-founder Leni Mayo.
Learnable courses offer the opportunity for people to upskill, study lifestyle and personal development topics, and embrace new hobbies or interests—in their own homes, and at their own pace.
"From Punctuation Basics and Learning Guitar to Creating Vector Graphics From Scratch, our course list is growing all the time," Mayo adds.
The digital courses, created by ordinary people with niche expertise, range in price from around $9 to $50. Each lesson is delivered on demand to individual students, which makes learning flexible as well as easy.
Cutting Edge Peer To Peer Learning
Learnable's focus on facilitating quality peer-to-peer learning is poised to revolutionize the online education industry.
All the courses offered on the site have been created externally, by individuals with expertise in particular niches.
Learnable's unique, browser-based course platform allows anyone to create, load, and launch a course on their topic of interest. Students from around the world can then access and learn from those course materials at a fraction of the cost they'd pay to gain the skills through formalized learning.
"Learnable connects students with everyday experts," Mayo explains. 'They can learn what they want, when they want, without any special software or other materials."
And Learnable's social credentials are unparalleled: the business is part an impressive folio of crowdsourcing success-stories, including 99designs and Flippa, owned by digital innovator SitePoint.
How Students Take Learnable Courses
Learnable's asynchronous online courses allow students to learn in bite-sized chunks, at their own pace, and in their own time. On payment, students gain immediate access to their course—they can start learning on the spot, and there are no time limits or due dates.
The courses can comprise articles, exercises, videos, and other downloadable resources. They're seamlessly packaged into browser-accessible lessons for the ultimate easy-learning experience.
But the peer-to-peer learning aspect of the service doesn't end there. Says Mayo, "Learnable incorporates a unique social Q&A tool that allows students to ask questions of instructors and other students, and to search previously asked questions. It's like an ongoing class discussion that's happening wherever you are," he adds.
It's no wonder this unique combination of niche expertise, student-driven learning, and always-on course access is being heralded as the new gold standard in social online learning.
For more information visit learnable.com
###
About Learnable
Learnable began as a series of online courses about web development on sitepoint.com, one of the largest online communities of web designers and developers. But they wanted to go further, faster, better! And so Learnable was born.
###