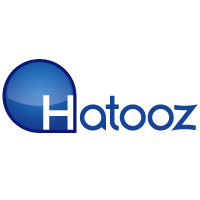 Everything is specific and relevant to their country and everyone can get involved with moving the next day's conversation along
Redhill, United Kingdom (PRWEB) May 10, 2012
With social media often breeding mindless discussions, Hatooz.com launches to buck the trend. In fact, the remit of the site is to allow people to come together with others from their own country, on a daily basis, to discuss a topic of collective importance.
With an endless bank of potential topics limited only by users creativity ranging from politics and sports to issues of public services to almost anything, Hatooz.com announces an online platform with a daily 'hot' subject, which is identified by users within the country.
"Users are free to submit proposed topics for next day for their country" says Sasikiran Vaddiparti, CTO and Founder of the innovative new social platform.
He continues, "The best potential topic will automatically be identified using a proprietary algorithm that takes other users' responses into account. Eventually, the proposal that received best response and encouragement from other users shall automatically be revealed as next day's topic for that country; gets announced early the next morning."
Users will then be able to check their country's topic of the day right within the homepage– with everyone free to then add to the discussion and contribute their thoughts, ideas and opinions.
While the under-the-hood workings of the site are somewhat complex, Vaddiparti makes it clear that users only see a simple, powerful and smooth process.
"To those using our site, Hatooz will become a place that offers an ever-changing flow of hot subjects for discussion. Everything is specific and relevant to their country and everyone can get involved with moving the next day's conversation along" he adds.
With the concept and technology being introduced as world's first, the site is poised to attract attention from each corner of the planet. With thousands of users expected to flock in their droves to take part, the team behind the website are very proud of what they have managed to achieve.
"Hatooz is a small gift from our team to the people of World. It's something that has never been tried before. We hope people like the Idea" Vaddiparti explains.
Experts believe that the site could grow to become directly responsible for making online conversation inspiring – something the media often report as a dwindling trend with the growth of social media and electronic devices.
About Hatooz
Hatooz.com has one aim – to bring people from each country together, daily, to discuss a subject that they feel is collectively important.
Launched by inspirational visionary Sasikiran Vaddiparti, Hatooz achieves its aim through the time-invested development of a complex technical infrastructure.
However, appearing simple and inspirational to its members, the website is continually thriving with growing user numbers, an influx of topic proposals and much natural interest.