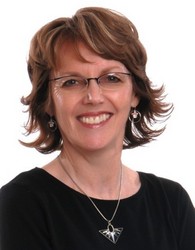 Today's buyers are savvy. They need to see powerful, believable testimonials that talk about real results your customer experienced from using your product or service. Believable results that make your visitor think; 'this person is just like me, they had great results, it solved their problem, it will help me too!'
Rochester, MN (PRWEB) September 15, 2008
Today, Beth Gabriel, The Testimonial Queen, releases a new product solution that will exceed her clients' longtime demand for automatically rotating testimonials that can immediately be featured on a website.
Got Proof? Testimonials = More Sales. Period. Buyers are increasingly wary. They demand proof! Testimonials give buyers the social proof they need to trust before they buy. Extreme Testimonial Generator offers the next generation of Social Proof: rotating testimonials that can be immediately featured on a website.
The problem for website owners has always been:
1. how to easily capture testimonials
2. how to immediately get them up on a website
3. how to create a system that works 24/7/365 to automatically capture more testimonials and an endless supply of referrals.
The solution? Extreme Testimonial Generator features personalized web pages to capture testimonials from top clients and an easy system to immediately put them a website. Want testimonials to rotate? No problem. Decide which testimonials to rotate and how many to display at one time. Need a system to automatically request testimonials and referrals? Our step-by-step directions show you how.
Eric Lofholm says, "Beth Gabriel is a testimonial expert! I use her service. I recommend my BEST clients to Beth. The reason why I use her testimonial product is she has put together the best system in the world at collecting testimonials that can be immediately used on a website. Using her product, I have collected 41 GREAT testimonials in less than 30 days! Eric Lofholm."
The average person on the Internet may believe in the myth that 'bigger is better'. But when it comes to showing a long string of testimonials on a website, Gabriel insists this is certainly not true. She says, "If you want to dramatically increase your sales, show just a few powerful testimonials at a time. Automatically rotate your testimonials so that every time a visitor comes to your website, they see new, fresh testimonials. Every time, every visitor gets a new chance to find someone 'just like them' to trust and believe."
Beth Gabriel advises, "Today's buyers are savvy. They need to see powerful, believable testimonials that talk about real results your customer experienced from using your product or service. Believable results that make your visitor think; 'this person is just like me, they had great results, it solved their problem, it will help me too!' "
The plain, vanilla testimonials of yesterday are no longer good enough. Audio testimonials fill that need for today's powerful testimonials. They capture a visitor's attention with a smiling face, by hearing a powerful voice and reading impassioned words that appeal to emotions. Testimonials that empower a visitor to take immediate action to buy is compelling social proof. Audio testimonials are friendly, believable, easy to capture and most importantly, can be immediately shown on a website.
Some wonder, what is Social Proof anyway? Social proof compels a visitor to take action after reading a believable testimonial to take out their credit card and buy. Social Proof is 'under the radar' advertising. While traditional selling may try hard to pressure people into buying, Social Proof lets visitors be influenced in a more subtle way. Testimonials are perceived to be 'advice from a friend' rather than 'arm twisting' from a pushy salesman.
The bottom line: "Extreme Testimonial Generator is about letting testimonials from your top clients, your 'raving fans' influence your visitors to buy. Rotating testimonials that can be immediately featured on a website is the 'wow factor' that has been missing. A complete testimonial and referral system working automatically while you take care of business." Gabriel asks, "After all, who are your visitors going to believe? You? Or your satisfied customer? Let your 'raving fans' speak for you without you even saying a word."
For additional information on the news that is the subject of this release and for your "Free copy: 5 Testimonial Secrets To Explode Your Sales, Grow your Business & Bankroll A Small Fortune, Each & Every Month", visit ExtremeTestimonialGenerator.com
###