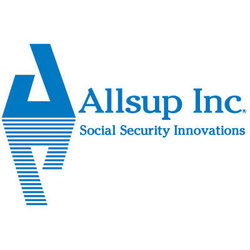 Belleville, IL (Vocus) August 28, 2007
One of the most common questions Allsup Inc. is asked when people first learn about Social Security Disability Insurance is why someone should apply--especially if the person is already receiving long-term disability benefits.
The answers are simple and potentially life changing.
Increased Monthly Income:
Social Security provides a regular monthly payment. This may also supplement any current disability benefits already received. It also provides annual cost-of-living increases and a portion of these benefits may be tax free.
Medical Benefits:
Regardless of age, after receiving Social Security Disability Insurance benefits for 24 months, a person is eligible for Medicare, including Part A (hospital benefits) and Part B (medical benefits).
Prescription Drug Coverage:
Once entitled to Medicare, a person is also eligible for Medicare Part D, the prescription drug plan.
COBRA Extension:
If receiving Social Security disability benefits, the length of COBRA benefits may also be extended an additional 11 months.
Protected Retirement Benefits:
Social Security disability entitlement "freezes" Social Security earnings records during the period of disability. Because those years will not be counted when computing future benefits, Social Security retirement benefits will be higher.
Dependent Benefits:
If a person receives Social Security disability benefits and has a dependent under age 18, he or she may also be eligible for benefits.
Return-to-Work Incentives:
Social Security will provide opportunities to return to work while still paying disability benefits.
Allsup Inc. is the nation's premier Social Security disability representation company. Since 1984, Allsup has helped more than 85,000 disabled Americans obtain about $1.5 billion in retroactive payments from Social Security and Medicare. Allsup screens individuals to ensure eligibility, develops an accurate record and helps shepherd applicants through the disability decision process. This leaves the Social Security Administration to focus on issuing disability decisions and clearing backlogged claims. For more information, log on to http://www.allsup.com.
###