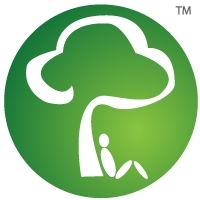 As our company grows, we plan to support more community outreach projects that help those in need," said Mayhew. "This is the season for giving. At Freedom Disability, we believe that season should last all year long."
Shelton, Conn. (PRWEB) December 8, 2009
Freedom Disability is new to the Valley, but not new to community causes. As a member of the Corporate Volunteer Council (CVC) of the Valley United Way, the social security disability advocacy group has helped feed 10,000 Valley families and continues to grow its community outreach efforts.
"We joined CVC because we want to contribute to supportive causes in the community where we live and work," said Jonathan Mayhew, president of Freedom Disability. "Our corporate culture is all about helping those less fortunate."
Freedom Disability's first community outreach effort as a member of CVC was to support the Valley United Way's Harvest House III project undertaken by the Corporate Volunteer Council to raise awareness of the large number of hungry people in the community. Freedom Disability organized its own food drive with the goal of collecting 1,000 items. Employee participation succeeded in making Freedom Disability a top company donator of nearly 4,000 items that were distributed through various United Way agencies to approximately 10,000 area residents this fall.
"Our employees are a very generous group," said Mayhew. "They talk to people with serious problems every day. Perhaps that's why they're so willing to step up and lend a helping hand to the community projects Freedom Disability sponsors. We all care about and understand the struggles of families in need."
Freedom Disability works to help people with disabilities Apply for Social Security Disability insurance (SSDI) benefits as well as provide representation for a Disability Appeal in the event they have been denied a claim from the Social Security Administration.
This holiday season, Freedom Disability is conducting its fourth annual United Way sponsorship of needy families, as well as its seventh annual Toys for Tots drive run by the U.S. Marine Corps Reserve.
Since Freedom Disability expanded corporate operations from Milford to Shelton in May, Freedom Disability's local employment roster has grown to more than 70 employees.
"As our company grows, we plan to support more community outreach projects that help those in need," said Mayhew. "This is the season for giving. At Freedom Disability, we believe that season should last all year long."
About Freedom Disability
Freedom Disability is a leading national Social Security Disability advocacy firm that provides education and representation services in all 50 states and Puerto Rico. Freedom Disability's mission is to help people with disabilities apply for, and win, Social Security Disability Insurance (SSDI) benefits from the Social Security Administration. Find out more about Social Security Disability Insurance (SSDI) benefits at http://www.freedomdisability.com.
CONTACT:
Sean Libby, Vice President
Freedom Disability
(203)925-2702
slibby(at)freedomdisability(dot)com
http://www.freedomdisability.com
###