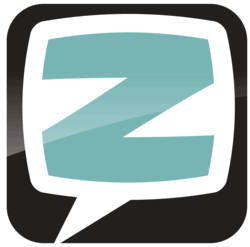 Los Angeles, California (PRWEB) July 28, 2012
ZingTube announced today that it will be expanding its social television platform to include ABC's hit reality series Bachelor Pad. ZingTube will feature live commentary from Jesse Csincsak, winner of the fourth season of The Bachelorette, as well as other fan favorites from The Bachelor and The Bachelorette franchises. ZingTube's coverage of the third installment of Bachelor Pad will begin Monday, July 30, 2012.
ZingTube launched its platform earlier this month in conjunction with CBS's Big Brother and has since partnered with six former Big Brother contestants as commentators on the show. ZingTube's "Featured Zingers" panel for Big Brother include: "Evel" Dick Donato (seasons 8 and 13), Michele Noonan (season 11), Jun Song (season 4), Michelle Costa (season 10), James Rhine (season 6), and Lawon Exum (season 13).
Since its launch, ZingTube has been able to attract thousands of users to its unique platform by offering viewers an opportunity to interact with their favorite celebrities without compromising the outcome of the show to other viewers in different time zones. Each comment, or zing, made on the platform is time stamped to the exact moment in the show at which it was created. When viewers from various time zones watch the show, ZingTube replays the zings at the appropriate moment so all viewers get the same live viewing experience. ZingTube effectively solves the dreaded social media spoiler where viewers in one time zone can ruin the show by making comments on a revealing moment before the show has aired in other time zones.
"I am so pumped to be a part of ZingTube," said Jesse Csincsak. "It's a cool idea that solves a real problem. Bachelor Pad is the perfect show for ZingTube and I am pumped to start zinging on Monday night."
Jesse and the other Featured Zingers will be zinging live during all episodes of Bachelor Pad 3 and Big Brother 14 this summer. Users can sign up for ZingTube at http://www.ZingTube.com.
About ZingTube, Inc.
ZingTube enables television viewers to watch TV with their favorite celebrities and friends. Anywhere, anytime. Founded in 2012, ZingTube brings a unique and fresh perspective to social television that is too good not to share. Signup for ZingTube at http://www.ZingTube.com or follow on Twitter @ZingTube.