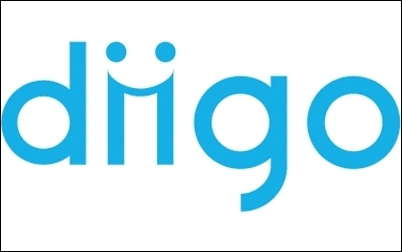 Diigo is an appealing, evolutionary step forward in how we find, consume and share information on the web
Reno, Nevada (PRWEB) August 3, 2006
Diigo (http://www.diigo.com) today formally unveils its free web-based "Social Annotation" service to the general public, following an earlier release to selected blog community.
Diigo's Social Annotation service seamlessly integrates Web Highlighter, Sticky-Note, Clipping, Social Bookmarking, and Advance Search, into a powerful personal tool and a rich social platform, and in the process, turns the entire web into a writable, participatory and interactive media. The service is free and is available at http://www.diigo.com.
"Diigo is an appealing, evolutionary step forward in how we find, consume and share information on the web," commented Chris Sherman, Executive Editor of SearchEngineWatch.com. "This is a web-based knowledge worker's dream come true," wrote Marshall Kirkpatrick of TechCrunch, which covers the latest internet products and companies.
"The idea of Social Annotation arose out of our personal need to read and digest large amounts of information online and to find better ways to organize and interact with that information," said Dr. "Wade" W. Ren, Diigo's founder and CEO.
Prior to Diigo, various bookmarking and clipping tools, such as Yahoo's del.icio.us, Google Notebook or Microsoft One-Note have proven to be quite useful for organizing online findings. However, as an online research tool, these tools all lack some of the key features: web highlighter, in-situ sticky notes, clippings, tagging and advanced search, which are now all furnished in an integrated manner by Diigo's innovative Social Annotation service.
Having done that, Diigo went one more step further to make it into an innovative collaboration tool: a) by allowing forwarding and sharing of highlighted and sticky-noted webpages; b) and by allowing point-by-point discussions right within the context of the original webpages through public web sticky notes. The last point perhaps reminds some people of the dotcom flameout, the Third Voice. But the similarity stops right there since Diigo is fundamentally about better ways of finding, consuming, and sharing information, while the Third Voice was mainly about opening up novel channels of communications. Furthermore, Diigo has designed various mechanisms within the system to minimize potential graffiti.
The benefits of Diigo's social annotation service can be seen from several angles:
1. It is clearly a superb personal tool, providing a virtual highlighter, pen and a pair of scissors for users as they browse the web - just like reading and writing on a book!
2. It is a great collaborative tool as it allows users to easily forward annotated pages and interact with them in groups.
3. It provides a powerful social platform as it connects readers of similar interests and enables their easy interactions.
4. It provides a superior social bookmarking service since it can "clip" the highlights and store them with the bookmarks. As a result, you can easily collect together many highlights on certain subjects and forward them in one single email with just a few clicks. You can also do a full-text search on "clipped" or highlighted contents only, in addition to searching in tags, titles, comments, and the entire pages.
The social annotation service is enabled by the Diigo toolbar (on IE, Firefox and Flock), or a web toolbar called Diigolet that requires no installation, and the http://www.diigo.com website. The Diigo toolbars and the website together offer much additional unique and powerful functionality that further enhances the users' online experience.
Praising Diigo's rich and innovative feature set, another Diigo user, Jason Fowler, a librarian, says, "If you don't think the service is the coolest thing since Cocoa Pebbles (it's like cereal, only chocolaty), then walk away from your keyboard, go get in your 1973 Ford Maverick, throw in your favorite Captain and Tenille 8-track, and …well… you get the picture."
"We are quite encouraged that having been developed with personal needs in mind, Diigo is being enthusiastically embraced by our users," said Maggie Tsai, VP of Diigo, who communicated often with users to get their feedback and input.
Here are some additional user comments:
"Diigo is an incremental evolution in human-information interaction" -- Josh Gentry
"Not only the human indexed web, it's the human annotated web!" -- John Tropea
"Any product can claim what Diigo claims, but I feel that Diigo delivers. What Diigo has to do is really stick out to users; and that's pretty hard to do when there are a great number of other competing services. That's exactly what Diigo does." -- Alex Morganis
About Diigo
Diigo is started with a single mission in mind: to make the Social Annotation service into a significant productivity-enhancing tool for mainstream knowledge users.
For more information, please visit http://www.diigo.com
Contact:
Maggie Tsai, VP, Corporate Development
775-851-8876
###